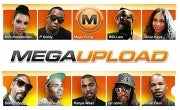 MegaUpload's users were granted a two week reprieve before the companies hosting their files wipe them off the face of the Internet.
Both companies—Carpathia and Cogent—have agreed to preserve the files of Megaupload users for at least two weeks, according to an attorney who represents Megaupload in the United States. The attorney, Ira Rothken, made the announcement in a tweet posted on Twitter.
It was widely reported Monday that the hosting companies planned to wipe Megaupload's files from their servers on Thursday. Since the FBI shut down Megaupload on January 19 for alleged piracy, its bank accounts have been frozen, its chief architect languishing in a New Zealand jail, and it has been unable to pay its bills to the hosting companies.
When reports of the data wipe appeared on Monday, one of the hosts, Carpathia, denied knowing anything about the Thursday deadline. "The reference to the Feb. 2, 2012 date in the Department of Justice letter for the deletion of content is not based on any information provided by Carpathia to the U.S. Government," it said in a statement.
Data Safe (for now), but Un-retrievable
However, the company also noted that it had no way to return any content stashed with Megaupload to its owners. "Carpathia Hosting does not have, and has never had, access to the content on MegaUpload servers and has no mechanism for returning any content residing on such servers to MegaUpload's customers," it explained.
Attempts to preserve the data stored with Megaupload have been launched by a couple of pirate groups, but it's believed any objections they'd raise to wiping the data at the site would have weak legal legs. That's because Megaupload's terms of use agreement states users store their data with the service "at their own risk."
There are those who might also argue that, given Megaupload's checkered history, users storing anything but pirate files at the site should have known better.
Follow freelance technology writer John P. Mello Jr. and Today@PCWorld on Twitter.