Six weeks to the day after the release of Firefox 9, Mozilla is slated to roll out the next version of its popular open source browser on Tuesday.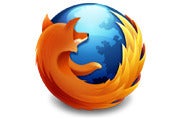 Though the software does bring an array of tweaks and enhancements for both users and developers, it's perhaps most notable for the fact that it marks the debut of the business-oriented Extended Support Release (ESR) program Mozilla has been working on with the Enterprise User Working Group it re-established last summer.
ESR versions of Firefox will be on a slower release schedule than standard versions are so as to address corporate concerns about having to test and install a new browser release every six weeks, which is how often the standard Firefox versions arrive.
Updates Every 42 Weeks
Now, starting with Firefox 10, ESR releases won't be updated for 42 weeks, or every seven release cycles of the main browser, giving business users a longer time to adjust.
"The ESR version of Firefox is for use by enterprises, public institutions, universities and other organizations that centrally manage their Firefox deployments," explained Jay Sullivan, Mozilla's vice president of products, in a recent blog post. "We have worked with many organizations to ensure that the ESR balances their need for the latest security updates with the desire to have a lighter application certification burden."
ESR versions will receive security updates, but they won't make changes to the Web or Firefox Add-ons platform, Sullivan noted.
According to the 42-week plan, the next ESR release should be due with the release of Firefox 17 in November.
A Step Forward for Silent Updates
Another first in today's Firefox 10 roll-out is that it will automatically disable incompatible add-ons and mark all others as compatible. This is part of the silent update process currently being implemented for the browser by Mozilla.
Also expected in the new release is an enhanced version of Firefox Sync that offers an easier setup process enabling users to pair an Android phone, tablet, or any Firefox-enabled device without needing to be at their desktop computer.
For developers, meanwhile, Firefox 10 offers full-screen application programming interfaces (APIs), page and style inspectors for website design testing, anti-aliasing for WebGL, and more.
Firefox 10 will be rolled out to users starting today, but it's also apparently available for download ahead of time for Windows, Linux, and Mac.