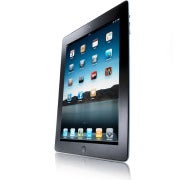 Apple knocked HP off the throne as number one PC maker during the last three months of 2011, according to a report by market watcher Canalys.
The firm reported that 120 million PCs were shipped globally during that period–17 percent of them made by Apple.
However, most of those Apple "PCs" were iPads. Of the 20 million PCs Canalys says Apple shipped at the end of 2011, 15 million were tablets and five million were Macs.
Only Apple and Lenovo had increases in market share during the time frame, the marketing firm reported. But even Apple would have seen a decline in market share of 0.4 percent if tablets were removed from its shipment numbers.
Lenovo's market share gains during the period were two percent; Apple's, six percent.
According to Canalys, Lenovo increased its market position in the world by increasing distribution of its products in Western Europe through the acquisition of a German company, Medion.
HP, the previous PC king, which finished second in the Canalys ranking with a 12.7 percent share, is realigning its tablet strategy so its tablet sales during the period were limited.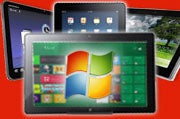 "Currently, HP is pursuing a Windows strategy for its pad portfolio, producing enterprise-focused products, such as the recently launched Slate 2, until the launch of Windows 8," Canalys Analyst Tim Coulling said in a statement.
"However, questions remain over Microsoft's entry into the consumer pad space," he continued. "While early demonstrations of the Window 8 operating system seem promising, Microsoft must focus its efforts on creating an intuitive user experience that is far less resource intensive."
On the other hand, Canalys praised Lenovo's tablet strategy, which includes embracing Android. "The vendor's decision to use Android for enterprise and consumer pads gives it a better opportunity than HP to continue gaining market share," it said.
Ultrabooks Coming on Strong?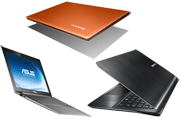 Some old-line PC makers see tablets as a transitional product and are pushing all their chips behind the next-generation laptop designs embodied in the Ultrabook. That market is going to take some time to develop, through, according to the research firm.
"We expect Ultrabook volumes to see limited adoption through the first half of 2012, before finally gaining momentum later in the year as price points decline, and [as] Intel launches a new line of processors and embarks on an aggressive marketing campaign," says Canalys Research Analyst Michael Kauh.
"In the short term, though," he adds, "vendors will experience more pressure in the netbook and notebook segments, especially with Apple's annual iPad refresh approaching."
Including tablets in PC shipment numbers doesn't benefit just Apple. It makes the industry look healthier as a whole, since, according to Canalys, 22 percent of all PC shipments during the period were tablets. That includes Amazon's Kindle Fire and the Barnes & Noble Nook.
The question remains, however, is a tablet a PC? Hard liners would say, no. If it doesn't have a full-sized keyboard or rough equivalent thereof, it's not a personal computer.
That, though, may be too limiting. One long-time PC watcher says it all boils down to content consumption versus content creation. And on that score, the existing crop of tablets also fails to meet the PC test.
"People are using tablets for e-reading, Web surfing, and movie viewing," wrote Eric Grevstad in PC Magazine. "And–at least for now, at least if you focus on real-world usage patterns–I say Canalys is wrong to count tablets as PCs."
Follow freelance technology writer John P. Mello Jr. and Today@PCWorld on Twitter.