The successor of the Galaxy S II Android smartphone won't be introduced at the Mobile World Congress conference at the end of the month. Instead, Samsung plans to unveil the device at a separate event in the first half of the year, the company said in a statement to The Verge.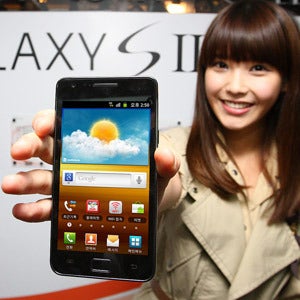 The Galaxy S II is Samsung's most successful smartphone to date, generating 10 million sales quicker than any mobile device in the company's history. With Apple's iPhone 4S catching up with Android in the U.S. over the holiday period, the pressure is on for Samsung to deliver a worthy rival before a new iPhone model arrives this year.
Android manufacturers tend to preview their smartphones earlier in the year, either at CES in January or at the Mobile World Congress (MWC) in February, and these phones actually ship much later in the year, especially in the U.S., where carriers request various customizations. Probably to avoid long periods of waiting, Samsung said it would announce the Galaxy S II successor — call it the S III – later this year, "closer to commercial availability of the product." The S II was announced at MWC last year and began shipping in April.
Samsung managed to keep the lid on details about its upcoming flagship smartphone, yet Eldar Murtazin from Mobile-Review hinted that he played with a Galaxy S III. He says the Galaxy S II successor will rock a 12-megapixel camera and Android 4.0 Ice Cream Sandwich. Other previously speculated details for the S III include a 1.8GHz dual-core processor and 2GB of RAM, although hopefully by the time Samsung releases the phone, it could slip in an Nvidia quad-core mobile processor.
Follow Daniel Ionescu and Today @ PCWorld on Twitter