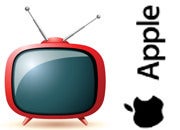 Piper Jaffray analyst Gene Munster claims that a major television component maker has revealed that Apple has made inquiries about the capabilities of its display products. You know what that means–Apple TV sets! Maybe.
This is proof that an Apple TV set will soon be a reality, Munster told CNNMoney. However, Munster is unsure of when the TV will appear on the market–at least he's less sure than he has been in the past.
A few years ago, seasoned Apple-watcher Munster predicted Apple would sell 6.6 million set-top boxes in 2009 and have a TV set on the market by 2011. Though Apple's set-top box, the Apple TV recently had one of its best holiday seasons ever (selling 1.4 million units), it's only sold 4.2 million units since its introduction. And, of course, we're well past 2011 and there's no Apple TV set in sight.
Loose-lipped component makers aren't the only crumbs Apple TV set watchers such as Munster have been following. According to the Wall Street Journal, Apple has been talking to Hollywood bigwigs, although few details about these meetings are known.
Apple has also filed patents relating to TV with the U.S. Patent Office. Although these patents were ostensibly for Apple's set-top box, they describe features that have been linked to an Apple TV set, including a way to record TV episodes and to connect to a cable box. These patents were filed by Apple co-founder Steve Jobs before he passed away last year. Jobs, according to biographer Walter Isaacson, was hot to "crack the TV nut."
"He very much wanted to do for television sets what he had done for computers, music players, and phones: make them simple and elegant," Isaacson wrote in his best-selling biography of Jobs.
Others are also hot to "crack the TV nut," which is another reason why Apple's got to hurry up if it plans on making an Apple TV set. At CES 2012, for example, PC-maker Lenovo announced a smart TV that could be controlled with speech and run the latest version of Android.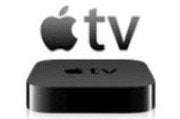 Munster points out that an Apple TV set is more than just a piece of hardware with fancy features–it requires a complex content component. Munster has outlined three content scenarios for Apple: a TiVo model (Apple makes the hardware and everything else comes from a delivery source), a set-top box (Apple accepts content from providers such as Hulu and Netflix), and paid-content provider model (Apple collects monthly fees for customized content).
On top of those kinds of considerations there are other little quirks, such as Apple's deal with Rovi. Rovi provides channel guide information to Apple, as well as others. Right now, Apple pays Rovi a flat licensing fee for its product but, Munster's colleague Michael Olson points out, an Apple TV could result in that scheme being altered in a way that's more costly to Apple.
All those factors make the Apple TV a complicated proposition, but they could also make it a breakthrough product.
"We believe that Apple only enters mature markets with the goal of revolutionizing them, as it did with the smartphone," Munster noted.
Follow freelance technology writer John P. Mello Jr. and Today@PCWorld on Twitter.