Ever since the news broke last weekend that a fully open tablet is on the way, the excitement has been tangible in the Linux community.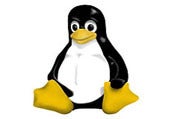 I wrote about the tablet on Monday, but since then KDE developer Aaron Seigo has revealed a number of new details. There's plenty of good news to share, including the fact that you can preorder one as early as next week; the main bad news as far as I can see is that you'll have to wait until May to actually get the thing.
Ready for an update? Here's a rundown of what we know so far.
1. Availability
Preorder registration for the Spark tablet will begin early next week, as I said, with shipping of the product expected for May.
"This was one piece in the puzzle that was taking a bit longer than I had hoped for to come together, but it's finally slotted in and our distribution partner has got the necessary infrastructure settled," wrote Seigo in a blog post on Thursday.
More details on preorders and the distribution strategy for the product will be unveiled soon, Seigo added.
Though the project is focusing primarily on Europe initially, shipping will be available worldwide. The project is also looking for retail partners outside of Europe to broaden the tablet's availability, Seigo said.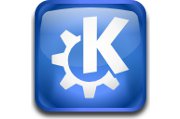 2. The OS
The Spark's operating system will be Mer, a community-led derivative of MeeGo, Seigo wrote in another blog post earlier in the week.
"With the amazing help of the Mer community, we have been able to bring up a non-Android, built-from-source kernel on the device and even boot into Plasma Active," he explained.
KDE Plasma Active will be the device's default user interface, as I noted on Monday.
3. The Price
Sold under the brand "Make-Play-Live," the Spark will be priced at 200 euros, or roughly $260, Seigo has said.
4. The Hardware
Among the hardware specs that were initially revealed for the 7-inch Spark are a 1GHz AMLogic ARM processor, Mali-400 GPU, 512 MB of RAM, 4GB of internal storage, an SD card slot, a 7-inch capacitive multitouch screen, and Wi-Fi connectivity.
Since then, we've also learned that it will sport a 1.3-megapixel webcam on the front, a resolution of 800 x 480 pixels, two USB ports, and a 3.5mm audio jack. Wi-Fi will be standard 802.11 b/g. Models with 3G and GPS are expected to be released later, Seigo noted.
The Spark device is based on the Zenithink C71, he added.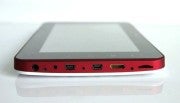 5. Software
Android apps won't currently run on the Spark in its default state, but the tablet will be sold unlocked, so users could install Android on it if they wanted to, Seigo noted. Though it's never been tried, it's also possible–at least in theory–to package a Dalvik runtime for Plasma Active and make it available on the Spark, he pointed out.
Software add-ons will be available through the standard Mer repositories and the Open Build Service, Seigo said, but there will also be an add-on store offering books, applications, desktop widgets, and more. Qt Quick is the recommended framework for developing apps for the Spark, he added.
The content store's client will be free software and its APIs openly documented, making it possible for others to write front ends. The server side, meanwhile, "has been designed in such a way that other people with other devices or concepts can use that same back end to make their own stores," Seigo explained.
A school district or educational board, for example, could use the Spark's store to set up their own store with learning materials and content for students, he suggested.
6. Customizability
Because of the Spark's openness, in fact, the device itself will be fully customizable for specific purposes.
"We believe Spark to be the device most suited to adaptation for vertical applications available today," Seigo wrote. "Depending on order volume, we can even ship Sparks to you with your customizations preinstalled and offer pricing incentives."
All in all, I think the Spark is the most exciting thing we've seen in the tablet world, but I do wonder how big a factor Android compatibility is going to be for open source fans, many of whom will have already amassed a stable of apps for Google's platform.
Are you tempted to order a Spark? Please share your thoughts in the comments.