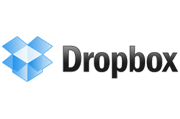 A free account from beloved file-sharing and -storage service Dropbox nets you 2GB of space. Want to boost that to 7GB? You can, and it won't cost you a dime extra.
See, Dropbox is beta-testing a new desktop client that can automatically upload photos and videos to your account. If you're willing to take part in the test, you can get as much as 5GB of extra storage–in 500MB increments.
To get started, just download and install the latest version of the Dropbox beta (currently 1.3.12). (If you're already running the software, it might be a good idea to back up everything in your Dropbox folder first.)
Next, plug in your camera, smartphone, or memory card–anything containing photos or videos. Dropbox should automatically import them into a new Camera Uploads folder and sync them with your account.
Bam! You immediately get an extra 500MB of storage.
From then on, for every 500MB of photos and videos that Dropbox automatically uploads, you get an additional 500MB of permanent space in your account–up to 5GB, maximum.
Wait, what good is that if the extra space is already filled (with the photos and videos)? Well, part of the good is that you have an automated and easy backup of your important media.
However, you can also delete everything if you decide you're not interested in that feature–but the added extra space will remain. In other words, by investing a little time as a beta tester, you get the reward of more Dropbox storage. Sounds like a good trade to me!
Agree? Disagree? Tell me why in the comments.
Contributing Editor Rick Broida writes about business and consumer technology. Ask for help with your PC hassles at hasslefree@pcworld.com, or try the treasure trove of helpful folks in the PC World Community Forums. Sign up to have the Hassle-Free PC newsletter e-mailed to you each week.