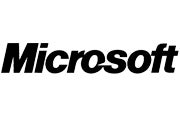 Microsoft is gearing up to release a phalanx of native mobile applications for its CRM software, with clients aimed at BlackBerry, Windows Phone 7, iOS, and Android 2.2 and higher devices, the company announced Monday.
The release, which is scheduled for the second quarter as part of Microsoft's regular CRM (customer relationship management) service update, will also build on existing browser support with Internet Explorer, Chrome, Firefox and Safari, running on Macs, iPads and Windows PCs.
In the future the native mobile applications will be updated at the same time, but features and functions may vary depending on the relative capabilities available on each platform, said Craig Dewar, director, Dynamics CRM.
"We're doing as much as we can on each platform, and not choosing to do the lowest common denominator approach," he said. "We're optimizing for the device. You chose that device, and we should light it up as much as possible."
The new CRM mobile capabilities also include a hosted-server component that provides management and security, including the ability to remotely wipe devices of sensitive data should they become compromised. IT administrators will also be able to "mobilize" all of their CRM customizations without having to re-code them, Dewar said.
Each native application will allow for offline usage and data synchronization with online systems, according to a statement.
Microsoft is charging US$30 per user per month for the mobile service, with each subscription allowed up to three devices. It is a purely user-based pricing model, with no separate fee for the hosted-server tools.
Meanwhile, Microsoft's close CRM competitor Salesforce.com offers a Lite mobile application at no charge, with the full-featured version available at no additional cost for Unlimited Edition subscribers but $50 per user per month for Professional and Enterprise edition customers.
While other CRM vendors, including Salesforce.com, have moved quickly to embrace HTML5 for mobile in hopes of writing a single rich application that will run on multiple platforms, Microsoft is taking a more deliberate pace.
"We're watching HTML5 very closely, we're working on it," Dewar said. "It's a very important development technology. But our focus is to provide the best possible experience on native devices today." Microsoft will likely do more with HTML5 upon the arrival of Windows 8, which will provide ample support for it, he added.
Another feature planned for the upcoming service update, which will apply to both the on-premises and online versions of the software, is Activity Feeds, which provides users with a familiar Twitter and Facebook-like stream of updates on information in the CRM system.
Microsoft is also planning to add new BI (business intelligence) capabilities to the on-premises version, which are based on the Power View visualization technology in SQL Server 2012. Those capabilities will become available in the online version over time, Dewar said.
Chris Kanaracus covers enterprise software and general technology breaking news for The IDG News Service. Chris's e-mail address is Chris_Kanaracus@idg.com