Redbox and Verizon are working on a streaming video service to take on Netflix, but so far have said little about how it will work.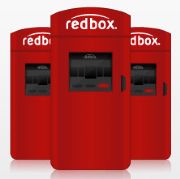 The joint venture will launch in the second half of 2012. According to a press release, it will offer "subscription services and more in an easy-to-use, flexible and affordable service that will allow all consumers across the U.S. to enjoy the new and popular entertainment they want, whenever they choose, using the media and devices they prefer."
Redbox's parent company, Coinstar, has been toying with the idea of a streaming video service for at least a couple years. In 2010, the company began gauging customer interest with surveys, and a year ago Redbox confirmed that it was working on something. (At the time, a partnership with Amazon was rumored, but Amazon has since launched its own streaming video service without Redbox.)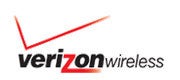 Verizon, whose interest in streaming video is also well-documented, plans to use its IP network infrastructure, cloud computing technologies and relationships with Hollywood to help build the service. The ownership split in the joint venture is 65 percent Verizon, 35 percent Redbox.
Among the questions unanswered by Verizon's and Redbox's announcement:
How much will the subscription service cost?
Will there be other services available, such as a la carte viewing, or multiple tiers for the subscription service?
How will the content be different from that of Netflix and Amazon? Will there be new releases as well as back catalog content?
Will a Verizon or Verizon Wireless subscription be required to use the service?
Will Redbox's DVD kiosk service be tied into the streaming service in any way?
Redbox and Verizon say they will reveal more details "in the coming months."
Follow Jared on Twitter, Facebook, or Google+ as well as Today @ PCWorld for even more tech news and commentary.