Mozilla on Friday rolled out the beta version of Firefox 11, complete with several key improvements for both users and developers.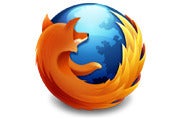 Perhaps most notable for users is a new Add-on Sync feature that gives them the option of synchronizing add-ons across platforms. Enabled in the Preferences window on the Sync tab, the new capability is designed to let users pick up where they left off on different computers.
Also targeting users is an update to Firefox's migration tool that adds the ability to import data and preferences into Firefox from Google's Chrome browser. Previous versions of the tool could only import from Internet Explorer and Safari.
Now, "users can easily get started on Firefox with all of their favorite bookmarks, history, cookies, and profiles," Mozilla explained in a Friday post on its Future of Firefox blog.
3D Page Inspection
Among the enhancements for developers are both a Style Editor tool and support for SPDY, an HTTP alternative that aims to speed up page loads. All pages are loaded on SSL with SPDY, making browsing more secure as well, according to Mozilla.
The WebGL-based "Tilt" tool for website visualization, meanwhile, illustrates the relationship between various parts of a website and their ancestors in 3D. Previously available as an add-on, Tilt is now integrated within the Page Inspector tool and is especially useful when developers are searching through problems in HTML structure, Mozilla says.
The video below from Mozilla's Tilt blog shows the tool being used to inspect CNN, Reddit, and Hackernews in 3D.
Firefox 11 won't arrive in its stable form until March 13, but those who want an early taste can now download this beta version for free for Windows, Linux, or Mac.
Firefox 12, meanwhile, has entered the Aurora channel, and is slated to include key improvements to the way the browser is updated, as Firefox engineering program manager Lawrence Mandel explained in a separate blog post on Friday.
Push Notifications by Permission
Last but certainly not least, Mozilla also recently announced that it's working on bringing mobile-style push notifications to the Web.
"Push notifications are a way for websites to send small messages to users when the user is not on the site," explained Mozilla developer Jeff Balogh in a blog post last week. "iOS and Android devices already support their own push notification services, but we want to make notifications available to the whole Web."
Users will need to give websites permission before they can start sending push notifications, Balogh explained. When a website is given that permission, it will get a unique and secret URL to which it can direct notifications; from there, Mozilla's Notification Service delivers the message to Firefox on the desktop, on Android, on Boot to Gecko, or on iOS through Firefox Home.
It's not clear when this new capability will arrive, but Mozilla is now in the process of making prototypes and designing the API, Balogh said.