Amazon, a pioneer in Internet retailing, may soon open up a brick-and-mortar shop.
Good E-Reader, an eReader and tablet news site, reports that Amazon this year will launch a physical store in Seattle, where the online retailer is headquartered.
Citing unnamed sources "close to the situation," Good E-Reader says the Amazon store will open in the coming months. A boutique shop with an emphasis on eReaders, tablets, accessories, and physical books, the location will be a trial run to gauge consumers' interest in the concept.
The store will also give customers a way to buy physical books published by Amazon– titles that the company's bookselling competitors, including Barnes & Noble, Books-a-Million, and Indigo Books and Music, refuse to carry in their stores.
Amazon: Book Bully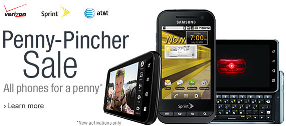 Critics claim Amazon has "undermined" the publishing industry by signing exclusive deals with publishers, agents, and authors, The Christian Science Monitor reports.
It's ironic that Amazon may give physical retailing a try. The company has incurred the wrath of traditional retailers, many of whom claim they're becoming little more than showrooms for Amazon and other online sellers.
The Retail Industry Leaders Association recently griped about one of Amazon's price-matching promotions, which gave shoppers a 5-percent discount for using Amazon's smartphone app to compare the online retailer's prices with those of physical stores.
Do shoppers want a physical Amazon store? And can the world's largest online retailer turn a profit in brick-and-mortar retailing?
Contact Jeff Bertolucci at Today@PCWorld, Twitter (@jbertolucci) or jbertolucci.blogspot.com.