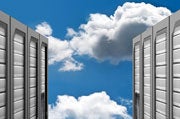 If you're new to Web hosting, the bevy of plans available from many providers may confuse you. Here's a quick primer on what's what in the world of Web hosting.
Shared hosting: In this arrangement, a single Web server box usually handles hundreds or thousands of websites. This is possible because each of those sites is probably very small and uses minimal bandwidth–which is why providers can offer such a service for just $4 or $5 a month. We looked exclusively at shared hosting in our Web host roundup.
Linux hosting: Along with shared hosting, this service is probably what you want, as the vast majority of Web development tools (WordPress, Joomla, Drupal, and more) are all designed for Linux. For sites that use PHP, Perl, or most other programming code, Linux is almost essential. But don't panic: You don't need to know Linux to use a Linux Web hosting service, since Web hosts provide a graphical interface to help you find your way around. All the hosts we looked at in our roundup are Linux hosts.
Windows hosting: A commonly available alternative is Windows hosting, which allows you to use Microsoft tools to manage and publish your site. For sites that employ Microsoft-specific tools, such as ASP, Windows is essential. Usually Windows hosting is more expensive than Linux options.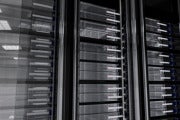 VPS hosting: A virtual private server is designed for higher-traffic sites, and provides a virtualized server that runs only your website and no others–the benefit being that you can manage or reboot the site individually without affecting (or being affected by) other sites. At the same time, however, the server is hosted on shared equipment that is running many such VPSs, so a hardware failure will still take all the sites down.
Dedicated hosting: With a dedicated host, you get one computer (or more) to host your website. Other sites are hosted elsewhere, so they can't crash your site or bog it down if they receive a lot of traffic. Sounds nice, but this service gets expensive quickly.
Managed hosting: In a managed hosting situation, the host provides staff members to help keep an eye on your website, manually restarting failed servers and providing technical expertise, sometimes at additional cost. Many hosting plans–shared or dedicated–can also be managed.
Colocation: Although colocation is similar to dedicated hosting, it uses hardware and software that you provide personally, giving you complete control over the site. The Web host doesn't touch the server except to make sure that it's still turned on. Everything else is up to you. This service is the most complicated–and usually the most expensive–way to run a website.