Google on Tuesday began offering a beta version of its Chrome browser for Android phones, finally beginning the move to unify its computer, tablet, and mobile phone browsers.
The browser, however, is only available for phones and tablets running Android 4.0, also known as Ice Cream Sandwich. As of Feb. 1, just 1 percent of Android devices in use are running Ice Cream Sandwich.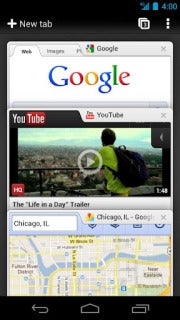 The Chrome browser for Android offers a few neat features for people who also use Chrome on their computers. When signed into Chrome on both devices, a user can launch the browser to display the same tabs that are open on the other device. Autocomplete also works across both devices, so if a user searches for a phrase on a computer, that phrase will pop up as a suggestion when the user searches on a phone or tablet. Bookmarks also synch across devices.
In a blog post, Google promoted the fast speed of the browser and said it was designed "from the ground up for mobile devices," so that tabs fit naturally on the small screen. Users can also preview the content in the link, which could help them choose the best link first.
Prior to this release, Google had offered Chrome for computers and had developed a separate browser that was included with Android devices.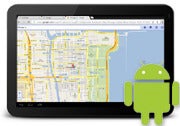 Google didn't say if it planned to release versions of Chrome to be compatible with earlier versions of Android or other competitive operating systems.
The mobile browser space was once a competitive battleground, until it became clear that most people simply use the browser that comes loaded on the phone, which is most often built by the operating system developer. Opera is one of the few standalone companies that has managed to win and retain customers who are willing to download the browser to their phones.
Nancy Gohring covers mobile phones and cloud computing for The IDG News Service. Follow Nancy on Twitter at @idgnancy. Nancy's e-mail address is Nancy_Gohring@idg.com