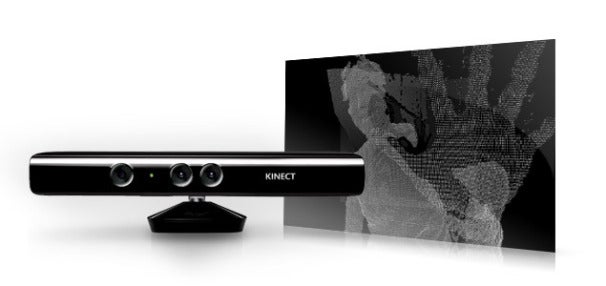 Kinect hacks are a dime a dozen these days, but this one has a health-care twist. A hacker named Benjamin Blundell is using a Kinect, a set of VR goggles, and some gyroscopes to help treat patients effected by phantom limb syndrome.
Phantom limb patients are often treated using a mirror box. The idea is to use a reflection of the remaining limb to fool the brain into thinking that the amputated limb is still there. This allows patients to "move" the phantom limb and "unclench" it from imagined painful positions. Ben's method works on a similar principle, but he decided to use a decidedly more high-tech method.
As laid out in his video explaining the project, Blundell's high-tech method has some advantages over the traditional treatment. Instead of simulating the missing limb with a mirror, Blundell's method puts patients into a virtual room where, using the Kinect and the VR goggles, patients can interact with the environment using an entire virtual body onscreen.
Just like in the traditional system, the Kinect treatment can mirror the patient's limb movement, but sensors attached to the amputated arm also allow for some measure of independent control. This will hopefully create a more natural illusion for the mind and make for more intuitive treatment.
The new system hasn't gone through extensive medical testing yet, so it's too early to call the method a complete success. But anecdotally, Blundell's first test subject reported a significant decrease in pain. The project, and paper, have been accepted to the GRAPP conference on computer graphics, so hopefully we'll hear more about this treatment in the near future.
[Vimeo, Hack a Day]
Like this? You might also enjoy…
Get more GeekTech: Twitter – Facebook – RSS | Tip us off