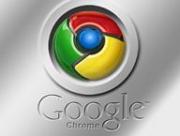 Just one day after introducing Chrome for Android, Google has started pushing an update to the desktop version of the browser. The update reportedly renders pages faster and makes downloading more secure.
To improve the speed at which web pages are displayed, the latest version of Chrome pre-renders pages in the background before web addresses are completed in the address bar, or the "Omnibox."
"Prerendering reduces the time between when you hit Enter and when you see your fully-loaded web page–in some cases, the web page appears instantly," Google Software Engineer Dominic Hamon wrote in a Chrome blog post.
With this new version of Chrome, Google also addresses malicious files. Now, when users attempt to download executable, and potentially dangerous, files, the browser checks the file's name against a white-list. If the browser can't find the file there, it will check Google for more info about the file and the website where it originated. If, after it goes through this process, it considers the file to be malicious, it will warn the user.
"We're starting small with this initial beta release, but we'll be ramping up coverage for more and more malicious files in the coming months," Hamon wrote.
Google also squashed eight high-priority bugs in Chrome, for which it paid researchers $10,500 as part of its bug bounty program.
Follow freelance technology writer John P. Mello Jr. and Today@PCWorld on Twitter.