Google's long-rumored GDrive that would let you upload and store files to its servers and be able to access them from anywhere you have an Internet connection may finally be close to launching in the coming weeks as a more cheaply priced Dropbox rival.
The new product, reportedly called "Drive," will be free to consumers up to a certain size limit, and would also be folded into Google Apps for enterprise customers, according to The Wall Street Journal. The newspaper cited "people familiar with the matter."
"If a person wants to email a video shot from a smartphone, for instance, he can upload it to the Web through the Drive mobile app and email people a link to the video rather than a bulky file," the newspaper said.
If that scenario sounds familiar, that's because Google already offers similar functionality using a variety of Google tools.
You can, for instance, record a video on your Android phone and then have it uploaded automatically to Picasa through a service called Instant Upload. Then you could either share your video on Google+ or move it to a different album to share publicly or with a select group of people such as close family members.
Google also allows you to upload files of any type to Google Docs, effectively giving you a Dropbox-like service. When Google added the functionality in early 2010, many critics referred to it as a kinda, sorta GDrive.
By the end of 2010, Google had also added drag-and-drop functionality to Google Docs (just as it had to Gmail in April and May that same year), making the service even more GDrive- or Dropbox-like.
Unlike Dropbox, however, which offers 2GB free storage, Google Docs' storage offerings are a bit more complex. You can upload up to 1GB to Google Docs, while files created inside Google Docs have specific limitations such as 400,000 cells for spreadsheets with a maximum 256 columns per sheet.
Google in 2011 also unveiled an online music locker and streaming service called Google Music.
So if Google is already offering online storage for virtually anything you have stored on your PC, what could this rumored "Drive" offer that is new? Will Google simply duplicate offerings it's already built? Possibly, but given CEO Larry Page's recent focus on integrating Google's services, that seems unlikely.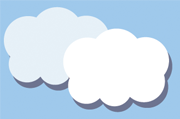 Google may be looking to bring its cloud storage services for photos, videos and files into one cohesive whole. That way you'd have one central drop location for your files similar to Dropbox or Microsoft's Web-based alternative, SkyDrive, instead of having them spread across multiple services.
It's not clear if Google's long-awaited GDrive would also offer you easy access to your documents already on Google Docs. But that seems likely if Google's vaunted "Drive" is a web-based tool as most of the company's other popular products are.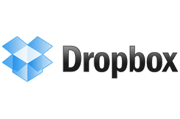 Another option is to emulate Dropbox's desktop-web hybrid model that sticks a folder on your desktop. Anything you put into the folder is then automatically uploaded and synced to Dropbox's servers and your other Dropbox installations.
Google's expected GDrive was first rumored around 2007, then resurfaced in 2009 after a reference to "Google Web Drive" was discovered in a collection of Google desktop programs. In September 2011, TechCrunch reported that Google Drive was launching "for real this time."
Google was unavailable for comment early Thursday.
Connect with Ian Paul (@ianpaul) on Twitter and Google+, and with Today@PCWorld on Twitter for the latest tech news and analysis.