As Ubuntu Linux continues to grow in popularity, most discussions of it tend to focus on the basics of the operating system itself, including especially details about its desktop environment and user interface.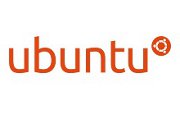 What many forget–or don't even know about–is that users of Ubuntu also have a world of apps at their fingertips through the Ubuntu Software Center, ready and waiting to help them make the OS their own.
Thousands of free and open-source applications are available through the Ubuntu Software Center, as are numerous paid, commercial contenders. Downloading and installing them is easy, and ratings and reviews were recently added to help guide you to the best ones.
Of course, there's nothing like a good list to help you find gems you might not come across otherwise, and that's just what was published on Thursday on Ubuntu's app developer site.
Which were the most popular apps in the month of January? Hint: Gaming figures prominently, but there were some business-oriented exceptions. Read on for a run-down of the free and commercial winners.
10 Free Apps
1. Marble Arena 2, a 3D physics-based marble game "featuring vibrant HD graphics, fun, and addictive star zapping gameplay," as it's described on the list;
2. Ryzom, a massively multiplayer online role-playing game (MMORPG) set more than 2000 years in the future;
3. CrossOver Games (Ubuntu Edition), which uses Wine to make it possible to play Windows games such as World of Warcraft on Ubuntu Linux;
4. Tribal Trouble 2, a browser-based RTS game that takes place in the age of the Vikings;
5. CoreBreach, an anti-gravity racing game with combat-based gameplay;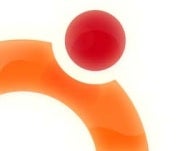 6. Full Circle, a free monthly magazine featuring how-to articles and reader-submitted stories about the Ubuntu family of Linux operating systems;
7. Vendetta Online, a 3D space combat MMORPG that lets thousands of players interact as the pilots of spaceships in a vast universe;
8. TreeSheets, which is billed as "the ultimate replacement for spreadsheets, mind mappers, outliners, PIMs, text editors, and small databases";
9. CrossOver Pro, which lets you install many popular Windows productivity apps, plugins, and games in Linux; and
10. Wunderlist, a free cloud-sync task manager that makes it easier to share To-Do lists with friends and colleagues.
10 Commercial Apps
1. Trauma, a game that lets you interactively experience the dreams of a fictional young woman who has survived a car accident;
2. Oil Rush, a real-time naval strategy game;
3. Fluendo DVD Player, which is just what it sounds like;
4. Family Farm, a game of 19th century farmsteading in which you build a home for your family;
5. Steel Storm: Burning Retribution, a top-down shooter game with score-oriented competitive gameplay;
6. Braid, a platform game in which you manipulate the flow of time to solve puzzles;
7. Monster RPG 2, a fantasy quest that lets you develop a simple villager into a hero;
8. World of Goo, the popular game in which you drag and drop "living, squirming, talking globs of goo to build structures, bridges, cannonballs, zeppelins, and giant tongues";
9. The Clockwork Man: The Hidden World, a game that lets players explore a Victorian era filled with strange contraptions and machinery; and
10. Uplink, a game in which users make a living by performing jobs such as hacking into computer systems, stealing research data, sabotaging other companies, and laundering money.
Once again, all of these are available through the Ubuntu Software Center, and the complete list can be perused in more detail on the Ubuntu developer's site. For more related data about app usage, check out the Ubuntu Popularity Contest page.