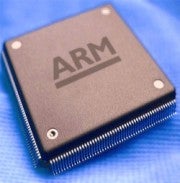 Microsoft released technical design details about the new version of Windows for devices that use ARM chips, outlining in a lengthy blog post different ways in which this OS, called WOA and still in the works, will be alike and different from existing versions of Windows.
The information came in a Thursday posting to Microsoft's "Building Windows 8" blog.
At the time that it releases the Windows 8 beta at the end of this month, Microsoft expects to distribute test WOA (Windows on ARM) PCs to hand-picked developers and hardware partners, the blog said.
WOA will be based on the Windows 8 code base, itself still in development, and will replicate some familiar Windows design features, such as having a desktop interface component. In other ways, WOA will be uniquely crafted, such as requiring that devices running it use a system-on-a-chip design.
"WOA enables creativity in PC design that, in combination with newly architected features of the OS, will bring to customers new no-compromise experiences," wrote the post's author Steven Sinofsky, president of Windows and Windows Live Division.
"We created WOA to enable a new class of PC with unique capabilities and form factors, supported by a new set of partners that expand the ecosystem of which Windows is part," he wrote.
Windows 8 on ARM: Same Timeframe as Windows 8 for Intel, AMD
Microsoft expects WOA PCs, which will be based on hardware platforms from ARM licensees Nvidia, Qualcomm and Texas Instruments, to start shipping at the same time as Windows 8 PCs for the x86/64 processors from Intel and Advanced Micro Devices.
The Nvidia, Qualcomm and TI platforms will share what Sinofsky calls a "common" WOA foundation, running the same Windows OS binaries. Already, PC makers are involved with WOA to build devices like tablets as well as other devices that are lightweight, thin and require long battery life.
Like Windows 8 PCs for x86/64, WOA devices will be able to run Metro-style applications from the Windows Store created using the WinRT APIs (application programming interfaces). However, WOA PCs will not run, emulate or port existing x86/64 desktop applications.
WOA will also support hardware-accelerated HTML5 with Internet Explorer 10, and will include desktop versions of the upcoming Office 15 applications, like Word, Excel, PowerPoint and OneNote that have been designed for touch-based interfaces and for minimal power consumption.
WOA's Office 15 apps will offer "complete document compatibility" with files created using the main Office 15 suite, and its desktop interface will include "most other" Windows desktop features like File Explorer and IE 10 for the desktop, but, again, designed for devices based on touch commands and that require lengthy battery life.
[Read: Surprise! Windows 8 for ARM Will Come with 'Office 15' Apps]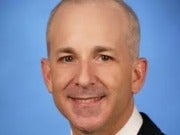 Likely anticipating criticism for maintaining a desktop component in the user interface, Sinofsky wrote: "Some have suggested we might remove the desktop from WOA in an effort to be pure, to break from the past, or to be more simplistic or expeditious in our approach. To us, giving up something useful that has little cost to customers was a compromise that we didn't want to see in the evolution of PCs."
Windows on ARM PCs Will Have Word, Excel, PowerPoint and OneNote
Likewise, re-engineering Office applications for WOA is no small endeavor from an engineering perspective, but Microsoft feels that WOA PCs must have Word, Excel, PowerPoint and OneNote, as well as compatibility with Metro apps, access to Windows Store and hardware-accelerated IE 10, so that the machines can be considered "no compromise" products, he wrote.
Among the differences with existing, traditional Windows PCs is that WOA PCs won't be turned off, nor have hibernate or sleep options, but rather operate in what Microsoft calls "Connected Standby" power mode, like cell phones. When the screen is on, the device operates at full power and when it's dark it goes into a very low-power mode. System-on-a-chip devices based on x86/64 will also feature Connected Standby.
To make WOA PCs, Microsoft is having to work extremely closely with all involved partners. "This is an effort where software people on the Windows team end up debugging silicon with soldering irons, and hardware engineers end up in Visual Studio, debugging timing issues with user interface code. Thus every WOA PC is a new engineering effort that starts with the selection of components and continues through with firmware, drivers, final assembly, and unique apps from PC makers," he wrote.
WOA PCs will come pre-installed with the OS, drivers and necessary software. The OS will not be available for purchase as a stand-alone component. WOA fixes and applications will come via the OS, Microsoft Update and Windows Store.
Juan Carlos Perez covers search, social media, online advertising, e-commerce, web application development, enterprise cloud collaboration suites and general technology breaking news for The IDG News Service. Follow Juan on Twitter at @JuanCPerezIDG.