Like a super-powered zombie, Flash just won't stay down. Even though it doesn't run on most mobile devices, Flash is still encountered everyday while browsing the web.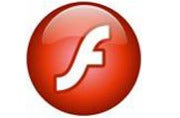 But, while most websites have moved on to more modern web technologies like HTML5 and PHP, there is still a handful of sites that have a large amount of Flash-only content. Facebook, with over half a billion users world-wide, currently is one of the most popular websites on the web that still uses Flash. Flash may be on its last legs, but Facebook is doing its part to keep Adobe's plug-in standing.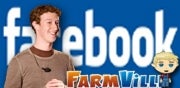 Facebook itself is largely built on PHP and Javascript, but its most popular apps–Farmville, The Sims Social, and Words With Friends–were all built to run on Flash. According to AppData, these are all games that get an average of 22 million users per month. There are more people playing Farmville (and by extension, using Flash) than there are in the state of New York, which has only 19 million residents.
A big influence in the impending demise of Flash was Apple's Steve Jobs, who denounced it in 2010 in favor of HTML5 on mobile. A lot of websites, like YouTube, ended up switching their format to work on devices that didn't support Flash. Most of the content that made the jump to HTML5 was video and audio players: Game makers sticking with the Flash format. That meant that their games couldn't be played on anything that couldn't run Flash, such as an iPad.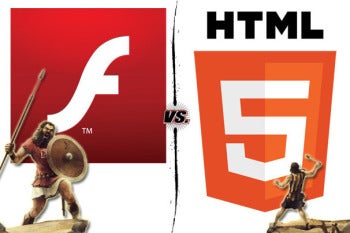 So, why would game developers be reluctant to move to HTML5? I often wondered that myself and was finally given an answer at the Inside Social Apps conference in San Francisco in February. There, a panel comprised of CEOs and VPs of various game development companies shed some light on why the games industry chose to stay and continue developing in Flash.
John Spinale, Senior Vice President of Social Games for Disney Interactive, explained that HTML5 just wasn't ready and wasn't capable of everything that Flash currently does. He went on to say that HTML5 works for simple games, but that we probably won't see more advanced games taking advantage of the technology for at least another two years. When I spoke to the CEO of Kixeye, Will Harbin, Harbin seemed to agree with Spinale, stating that HTML5 was still in its infancy and not yet capable of providing a core gaming experience.
This doesn't mean that Flash will never go away. It just means that the web will be stuck using the format until a suitable alternative is found. Flash development has already been halted for mobile, so it's only a matter of time before development on desktop is stopped as well.