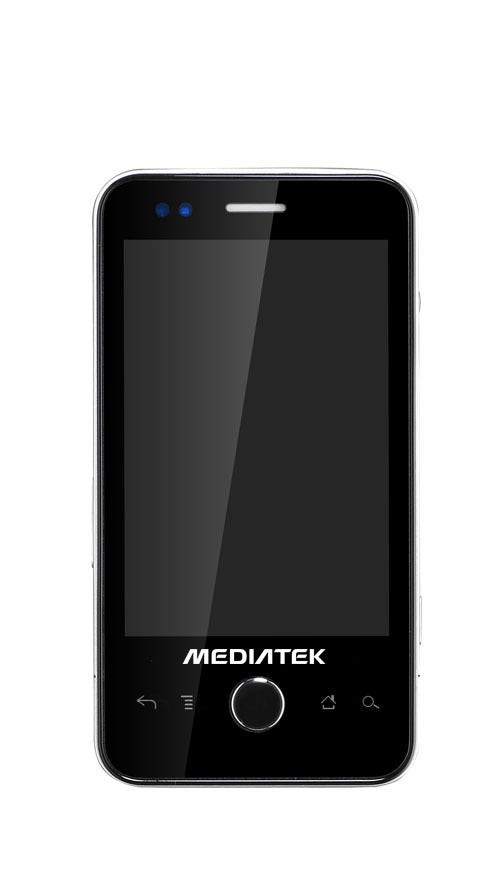 In a world where dualcore phones dominate (and soon, possibly, quadcore) MediaTek's MT6575 single-core platform might seem a bit behind the times. But MediaTek isn't targeting high-end, expensive smartphones for its Ice Cream Sandwich-supporting platform; the processor is meant for sub-$200 smartphones in emerging and developing markets, like China and India. I got to take a MediaTek prototype phone with the new chipset for a test drive and was impressed with its smooth performance and the display technology built in to the platform.
MediaTek has a history in the digital home industry with its D-TV platforms. They've stayed in this tradition on mobile level in the MT6575 with a built-in proprietary algorithm for image processing—and the effect is really awesome. Colors look rich and full-bodied while details are incredibly sharp. The MT6575 platform also supports mobile 3D displays, something that hasn't really taken off in the U.S. (with the exception of the HTC EVO 3D).
The MT6575 platform also supports a dual-SIM capability, another feature that is more prevalent on international phones. The 1GHz ARM Cortex-A9 processor can also support qHD (960-by-540) high resolution displays, 720p video playback and an 8-megapixel camera.
According to MediaTek, the MT6575 outperformed Qualcomm's Snapdragon MSM7227A (which is its market equivalent) chipset in a series of third-party benchmarks.
We pressed MediaTek about whether they would be releasing a platform for tablets, but the company has no plans. We'd love to see the MT6575's imaging technology used on Android tablets as some seem to have issues with image rendering. For right now, MediaTek is focusing on emerging markets overseas and currently has no plans to bring the platform to the United States.