Google — the Internet search leader and purveyor of social networking, a smartphone operating system, e-mail, maps, and other applications — is being accused of being evasive about how it protects the personal information of its multitude of users.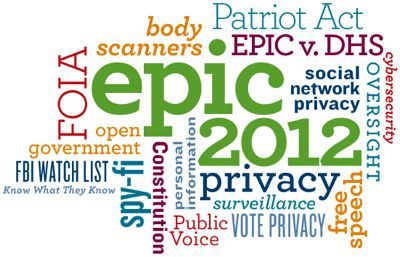 A consumer watchdog group that has filed a lawsuit to try to force the Federal Trade Commission to stop Google from carrying out planned changes to its privacy policy says a report Google filed with the agency doesn't fully answer key questions.
The Electronic Privacy Information Center filed suit February 8 against the FTC because it said the FTC should be enforcing an order it made last year that barred Google from misrepresenting its privacy practices.
While EPIC has a long history of going toe-to-toe with Google over privacy, the issue has been particularly contentious ever since Google announced last month it would be changing its privacy policy on March 1 and consolidating user data across its products to create a single profile for each user.
Since then, Google filed a self-assessment compliance report with the FTC explaining how it protects the personal information of Google users.
Now that Google's report was recently made public, EPIC has made a statement saying that "Google chose not to answer many of the questions. Most significantly, the company did not explain to the commission the impact on user privacy of the proposed changes that will take place on March 1."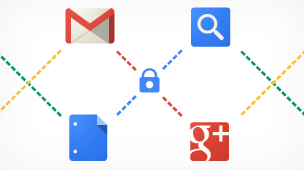 In the self-assessment it gave to the FTC, Google said it has gone to "exceptional lengths" to tell its users what data it gleans about them and what the company does with it.
In spite of EPIC's claims that Google is being cagey, you have to admit Google's promotion of its privacy policy last month was intense — Google products far and wide heralded the message:
"We're changing our privacy policy and terms. Not the usual yada yada. Learn more," read a notice under the search bar at Google's home page at one point.
"We're changing our privacy policy. This stuff matters. Learn more," said a note at the top of YouTube.
And Gmail users were force pushed to a notice about the privacy policy changes.
But a lot of people agree with EPIC's concerns that Google isn't being forthright about the extent to which it employs user data. Infoworld's Robert X. Cringely, for instance, says Google and others like Facebook and Twitter should be forced to reveal exactly what data they collect about people.
For instance, while it's widely understood that Google can better target ads to consumers when it consolidates user data in one place, the company is saying precious little about behavioral scoring, a practice that someday could result in banks judging people's credit worthiness based on who they associate with online, or health insurance companies dropping people's coverage based on social media posts they make regarding their health.
If you'd like to get a better idea how much information Google is collecting about you, the free Firefox add-on Google Alarm can help.
It sounds an alarm and flashes information whenever you visit a Web site that sends information to Google. You might be surprised at how frequently Google gets information about you, often when you don't expect it.
There's no doubt big business is keenly interested in what you're doing online.
Google is also facing criticism over an offer to give users Amazon gift certificates if they open their Web movements to the company in a program called Screenwise that shares their Web-browsing activity with the company via an extension to the Chrome browser. In exchange, users will receive a $5 Amazon gift when they sign up and additional $5 gift card values for every three months they continue to share.
Follow Christina on Twitter and Google+ for even more tech news and commentary and followToday@PCWorld on Twitter, too.