Online piracy gets a lot of headlines and prompts crackdowns from content creators. But researchers say a bigger sales foe may be the lag time between when a movie is released in the U.S. and when it is available overseas.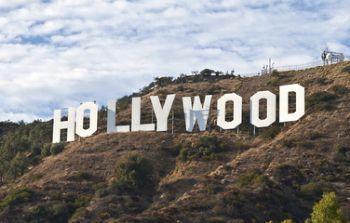 A recent study conducted by researchers from Wellesley College and the University of Minnesota looked at online piracy since BitTorrent appeared in 2003, and the results were telling.
What they actually found is that lag time — not so much peer-to-peer file sharing — is what may affect lowered box office receipts due to piracy.
"We do not see evidence of elevated sales displacement in US box office revenue following the adoption of BitTorrent, and we suggest that delayed legal availability of the content abroad may drive the losses to piracy," the researchers say in an abstract of their study.
When Hollywood releases a movie in the U.S., people in other countries have to wait, sometimes weeks or months, for it to show up in theaters. It's that wait that correlates with a 7 percent reduction in lower box office revenue overseas due to piracy made possible by BitTorrent. In contrast, in the U.S. they found no reduction in box office sales since the introduction of P2P file sharing.
The researchers point out in the full version of their study that three factors prohibit releasing a movie at the same time across the world.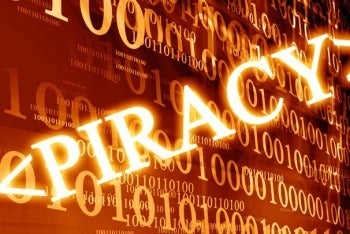 First, not all theaters use digital technology to facilitate faster distribution; many still rely on film prints that are costly to create, so theaters have to share them. Second, there are many more theaters in the U.S. than overseas, so many foreigners simply don't have access to a physical box office. And third, a big part of promoting a film involves movie stars traveling around to premieres. Obviously, that can't happen everywhere at once.
As time progresses, the first hindrance will go away as more theaters employ digital technology. And who knows, maybe Hollywood can someday figure out a way to beam holograms of celebrities to far-flung theaters to speed promotion.
In the meantime, online piracy is a contentious issue that the organizations like the Motion Picture Association of America and Recording Industry Association of America are driving hard and fast.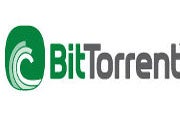 In spite of all the drama lately, some people have hope that Internet openness can remain intact while allowing the entertainment industry to make more money. As PCWorld recently reported, prominent venture capitalist Fred Wilson, who has ties to both Washington and the tech industry, is dreaming up a new framework for partnering the content and technology industries.
"We can help each other," Wilson wrote.
Follow Christina on Twitter and Google+ for even more tech news and commentary and followToday@PCWorld on Twitter, too.