Hard on the heels of last week's news that Canonical will no longer financially support the Kubuntu variant of its popular Linux distribution, CEO Jane Silber on Friday announced a brand-new version of Ubuntu Linux designed specifically for businesses.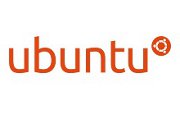 Now available in a release based on Ubuntu 11.10, or "Oneiric Ocelot," Ubuntu Business Desktop Remix targets corporate and government institutions evaluating Ubuntu as a desktop solution, Silber said. Essentially, it's a version of Ubuntu Linux with the most common corporate changes pre-configured, and can be deployed directly into a corporate environment or used as a basis for further customization.
"The Ubuntu Business Desktop Remix contains all the software needed to integrate into your IT infrastructure while removing games, social networking and file sharing applications, development and sysadmin tools, and other software that organizations don't commonly support," Silber explained in a blog post on Friday.
Packages that are included in this first release include VMware View, Adobe Flash Plugin, and OpenJDK 6 Java runtime environment.
'No Secret Sauce for Customers Only'
All software in the new Ubuntu Business Desktop Remix is actually already available to anyone through the Ubuntu Software Center, Canonical founder Mark Shuttleworth pointed out in a separate blog post.
"No secret sauce for customers only," he explained. "We already have an enterprise-quality release cadence called LTS and we like it just the way it is."
Indeed, the next version of Ubuntu Linux–version 12.04, or "Precise Pangolin," which is due in April–is designated a Long Term Support (LTS) release, and so will be another one of particular interest for business users. That version will be supported for a full five years, Canonical has said.
Ubuntu Business Desktop Remix, then, is simply "a convenience for anyone who wants it," Shuttleworth said.
EULA Required
One thing that may seem a little strange for those accustomed to downloading and using free and open source software is that registration is required to download the new Ubuntu Business Desktop Remix, which is available from a dedicated page on Canonical's site.
That, however, is only because some of the included applications–such as VMware View–use a proprietary license, requiring an end-user license agreement (EULA), Shuttleworth pointed out.
In any case, Canonical will seek feedback from those who download the new package, as well as offering information about its own deployment services and management solutions, including the Landscape management tool for large-scale deployments.
Does this business remix sound like something you'd be interested in trying at your own company? I'll be interested to see how this is received by the business community.