Online dating is now responsible for one in three romantic relationships. So in honor of Valentine's Day, check out these 12 "niche" dating sites. Some are interesting, some are stimulating, and a couple are just plain weird. Enjoy.
Agematch (www.agematch.com)
For every mature adult who lived through the Cuban Missile Crisis, there's a young whippersnapper who knows JFK only as some old-timey guy they named an airport after. You might suppose from its name that Agematch.com is all about helping you find someone your own age, but in fact it's dedicated to "age gap singles"–people interested in intergenerational relationships, which the site refers to as "May-December romances," but which might just as accurately be termed "Eisenhower-Clinton matches." Agematch can help you close the generational chasm, but first you have to get past the barely readable "love fills in the gap" tagline and the Live Support text that turns into "Life Support" if you stare at it long enough.
Asexualitic (www.asexualitic.com)
All the pain of dating, without the sex. Actually the focus here is on developing platonic relationships, and the intended audience is people who identify as "asexual" (not experiencing sexual attraction) rather than "celibate" (sexually inactive by choice) or "incredibly frustrated" (sexually inactive not by choice). The site links to the nonprofit Asexual Visibility and Education Network (AVEN), which deserves respect for being both sincere and educational.
Ashley Madison (www.ashleymadison.com)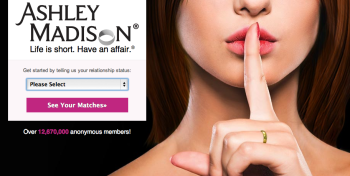 Ashley Madison takes the previously discreet pursuit of an extramarital affair, and broadcasts your naughty intentions to the digital world. Today's most recognized name in infidelity (and quite possibly, tomorrow's most recognized name in infidelity-related murder) ensures that third-party-sex-seeking spouses no longer have to suffer the indignity of prowling a sketchy hotel bar for willing co-fornicators; instead, they can poke around with Ashley Madison's 12 million-plus members. The downside? That nothing-serious tryst used to last for just one night, but those email messages last forever!
CanDoBetter (www.candobetter.com)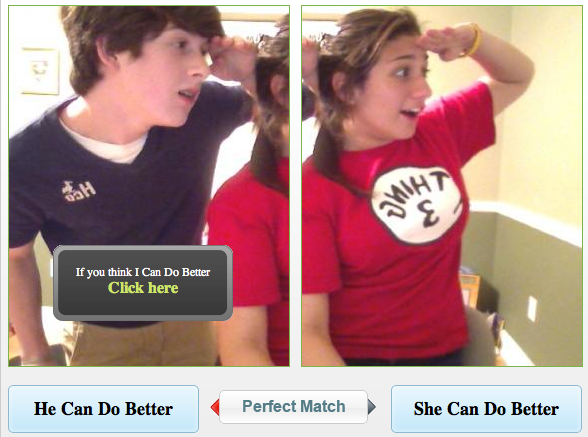 These days, making any relationship work is excruciatingly difficult. And if you happen to be one of those lucky schmucks with a hot lover, CanDoBetter is your worst enemy. The tagline is "Let The World Decide!" and the site's users aren't exactly supportive of mismatches. This "premier matching portal" gleefully channels its inner Gossip Girl and lets anyone with a free membership judge you on what really matters in dating: your looks.
If the court of public opinion decides that your hotter half can do better (which, let's face it, they probably will), you might want to focus on dating someone who doesn't have Internet access. Or someone who's uglier than you.
Cupidtino (www.cupidtino.com)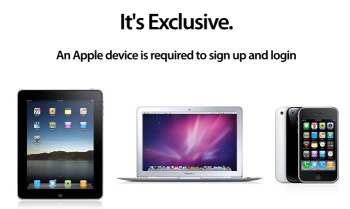 You went to art school when it was cool. Your favorite InDesign fonts are Myriad because, well, you are hip. And though you can't explain the technical reasons why a Mac is better than a PC, just trust you–it is. Well here's some more good news for you, if you're single: Apple has inspired yet another cultish fansite, this time a dating site called Cupidtino.com.
This combination of cupid and Cupertino (catchy!) is where Mac lovers meet Mac lovers–and avoid the stigma of intertechnological dating. Cupidtino is populated with devoted Apple "Machearts," who pay membership fees based on the cost of a Starbucks venti Mocha (creative!) to experience a dating site that looks a lot like Apple's site (hope they don't get sued!). The smartest hookup site around is accessible by Mac device only–that's Cupidtino's way of rejecting you and the PC you tried to log in on. In an introductory slideshow, the site says admiringly of itself, "Awesome Design. Attractive, minimal and cool. No Flash." Well, duh.
Darwin Dating (www.darwindating.com)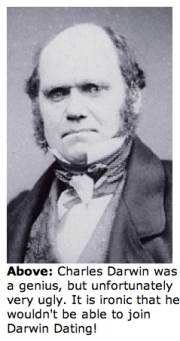 Lots of wonderful dating sites know that, when it comes to dating, it's what's inside that counts. And then there's Darwin Dating, which specializes in "online dating for beautiful people only," and where "ugly, unattractive, desperate fatsos" aren't allowed. Darwin Dating's "natural selection process" ensures that only beautiful 18- to 35-year-olds can join; but once chosen, they are free to find others "of their own kind."
The predominant vibe of offensive smugness aside, there are undeniably some hotties here, and the Chimp Calculator tool and the Darwin Dating Rules are mildly amusing. The About section earnestly explains the difficulties hot people have when navigating a "normal" dating site's human flotsam, while working in Darwin's theory of natural selection to explain why you uggos will never get in.
Date My Pet (www.datemypet.com)
At Date My Pet, pet lovers can hook up with other pet lovers. And true to its tagline–"Date Me. Date My Pet."–you can search "dating with me," "pet dating," or both, and find many types of critters, from dogs and cats to exotic animals. It's innovative and fun, and, unlike some "pet lover" sites we ran across, it involves no, uh, interspecies mating.
DiaperMates (www.diapermates.com)

Fairly normal-looking adults wear diapers, suck on pacifiers, and display their red, post-spanking behinds–and sometimes more. Oh, and they also "date." We're not sure what that means in the context of grown-ups role-playing as infants, but DiaperMates is the kind of place where people who say "Would you like to see my crib?" and "I want to pamper you" mean it literally.
FarmersOnly (www.farmersonly.com)
FarmersOnly.com's mission statement argues that Americans are separated into two groups: those who focus on "four dollar cups of coffee, taxi cabs, blue suits, and getting ahead at all costs in the corporate world," and those who enjoy "blue skies, living free and at peace in wide open spaces, raising animals, and appreciating nature." It's clear where Farmers Only comes out in the agri-culture wars: It's squarely on the side of "down to earth singles" located "across America's Heartland coast to coast"–though coastal Heartland dwellers have some geographical 'splainin' to do.
As a destination for folks with homespun tastes and bedrock values, the site taps a rich vein of irony with its motto: "City folks just don't get it!™" I'll bet most urbanites get that ™ just fine. Still, like any other marginalized group, farmers have a right to assert that (in their case) "It's a rural thing–you wouldn't understand."
JuggaLove (www.juggalove.com)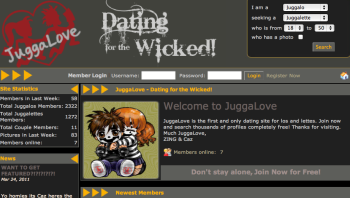 Wanna add to the mutha-[expletive] family before the next gathering? Need a new ninja for Juggalo Day? If you're down with the clown, regular dating sites [expletive] the [expletive], so roll hard to JuggaLove! For the uninitiated, a "Juggalo" is a fan of the white rap group Insane Clown Posse (ICP); a "Juggalette" is the same only she isn't male.
JuggaLove takes that narrow band of humanity and narrows it further by limiting membership to people who claim to be between the ages of 16 and 50. Across the land, countless happy-sad painted-faced (and possibly insane) senior-citizen ICP devotees may never meet their soul mates because JuggaLove mysteriously deems them beyond the pale.
Pounced (www.pounced.org)
This is the "primary furry personals site," where "members of the furry fandom"–that is, people who feel an affinity to certain animals and dress up in furry costumes–meet. Some are creative, some are asexual, some are kinky, and some are frankly ridiculous; but in describing their "fursonas," all are surprisingly real.
Sugar Daddie (www.sugardaddie.com)
You're just too pretty to work. And why should you have to go to a job and actually think, when some rich dude is happy to pay for your company? Sugardaddie.com is "Where the classy, attractive and affluent meet"–and hey, you're attractive! You'll get the chance to mingle with rich "ultimately caring individuals" who ultimately care only about young hotness. What could possibly go wrong?