Facebook is becoming more user-friendly with Twitter as it tries to step up its game and defend against the growth of full-featured Google+.
People with accounts on both Facebook and Twitter have been able to update them both simultaneously for a long time — but from Twitter to Facebook, and not the other way around. That's about to change.
Facebook says it will soon let you send your status updates to Twitter, a feature it previously only offered for the Facebook pages curated by businesses, bands, celebrities, and other public figures. Soon, average users will be able to update both social networks at once from Facebook, says ZDNet.
The upcoming feature is part of Facebook's new Subscriber functionality, which lets you adjust the amount and type of activity you see from friends, follow the public updates of people on Facebook who are not your friends and opt in to share your public updates with people you don't know but who might be interested in you.
The latest news likely is meant to coincide with F8, the Facebook Developer Conference, which will take place September 22 in San Francisco.
Wanna get started once the feature is rolled out? Here's how you do it, according to Facebook's September update of its Subscribe for Public Figures document.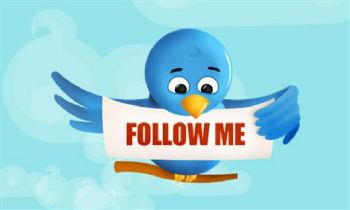 Go to facebook.com/twitter and link your profile or page to your Twitter account. Once you link your accounts, your Twitter account will be updated every time you post a public update to Facebook. Only posts whose privacy you set to Public using your inline controls are eligible for this.
Consider this: Twitter's 140-character blips don't feel quite right on Facebook, which lets people post longer updates. Also, frequent Twitter updates are right in line with the ethos of the site, while they can be annoying on Facebook.
But going the other direction — from Facebook to Twitter — might be appealing if for no other reason than providing content for people who struggle to keep their Twitter stream interesting for fickle followers who can unfollow you on a whim.