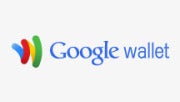 Google Wallet, which the company hopes will convince consumers to ditch their old leather wallets for its own virtual "tap-and-pay" smartphone system, has been spotted in the wild and there are some reports it could launch as soon as Monday. Google announced the new service months ago, but now that it may be imminent, some key questions need to be answered.
What Is It?
Basically, Google Wallet is a mobile payment system that will store credit cards, loyalty cards and even gift cards using an Android app on your smartphone (Note: to start, only the Nexus S 4G on Sprint will be compatible). After it's installed and all set up, you will just tap your phone on a PayPass reader when you check out at a participating store. Payment and loyalty program information are instantly transmitted via the phone's Near Field Communication chip.
As Google describes it on the Wallet website, "our intention is that Google Wallet will be an open mobile wallet holding all the cards and coupons you keep in your leather wallet today."
How Does It Work?
Unlike many of Google's other projects, Wallet is far from open, at least at the start. It depends entirely on partnerships with credit card companies and merchants, not to mention the presence of an NFC chip in a phone and a Pay Pass reader at checkout.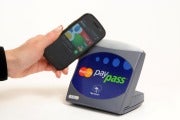 At launch, according to the latest information from Google, Wallet will only be compatible with Citibank MasterCard accounts that are PayPass compatible and the Google Prepaid Card, which is a virtual card that can be funded using an existing physical credit card. The prepaid card is essentially Google's answer to PayPal–in fact, there's a nasty related lawsuit between the two companies over mobile payment technology.
Who Can Use It?
In the beginning, Google Wallet is only going to be practical for a very small set of early adopters who have a Nexus S 4G on Sprint and Citibank MasterCard, or don't mind going through the hassle of setting up a Google prepaid account. It's still rare to see PayPass readers outside urban areas or in smaller or independent retailers, so it's unlikely to become the replacement for that old leather wallet as Google hopes anytime soon. Google hopes this will change rapidly as more phones and partners are added.
Why Should We Care?
For the vast majority of consumers, Google Wallet won't be changing their lives anytime soon, as noted above. But according to Gartner analyst Avivah Litan, what's actually more important is whether or not retailers decide that they care about it.
"In watching payment systems evolve over the past decade and more, I've come to strongly believe that it's the sellers (or retailers) that drive new payment system adoption," says Litan, who doesn't think Google Wallet is coming out of the gate strong enough. "Sure, in the long run, there is likely to be value with customer acquisition and retention generated via the Google Offers (advertising, coupons, loyalty, etc.) program. But it's the short run that immediately matters because, if we don't get past the short run hurdles, there won't be any significant adoption."
Litan says the big short-run hurdle is that the costs may outweigh the benefits for retailers, unless Google actually pays merchants to come on board, which has happened with other payment systems in the past.
When Can I Use It?
If you've got a Nexus S phone, perhaps by the end of the day. Eager beavers can sign up to be notified by Google when Wallet finally goes live.