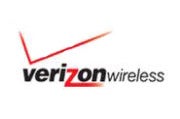 Unlimited data is no longer truly unlimited with Verizon Wireless, which has started slowing down data speeds for its biggest 3G data users at congested cell sites.
Verizon revealed its throttling plans with a vague announcement in February. Now, the company has posted a Web page with details for unlimited data users. Speeds will slow down for the top 5 percent of 3G data users, which currently equates to about 2 GB per month. Incidentally, that's also the lowest data tier in Verizon's new limited plans. Verizon says it may update the threshold periodically.
Verizon says this "network optimization" is different from throttling because it only takes effect when the network is low on bandwidth. "Once you are no longer connected to a congested site, your speed will return to normal," Verizon says on its Website. "This could mean a matter of seconds or hours, depending on your location and time of day."
The carrier says reduced data speeds will vary depending on congestion, and isn't going into specifics. Verizon will not slow down users of its 4G LTE network, provided they pay for unlimited plans.
Throttling Picks Up Steam
As smartphone sales explode, throttling is becoming a popular way for wireless carriers to curb data use. AT&T will start throttling its top 5 percent of data users on October 1. T-Mobile reduces speeds for "unlimited" plans once users have exceeded their data limits. Virgin Mobile cuts speeds to 256 kbps for "unlimited" data users after they hit 2.5 GB of monthly data use.
For AT&T and Verizon, throttling is also a way to nudge power users toward tiered data plans, which are more expensive than unlimited plans but aren't subject to slower speeds. AT&T charges $10 per additional GB beyond its basic 2 GB for $25 per month plan, and Verizon has tiers of $30 for 2 GB, $50 for 5 GB, and $80 for 10 GB per month.
Although throttling is bad news for unlimited data users, and the phrase "network optimization" is basically PR spin, Verizon still deserves some credit for explaining its policies in plain English on a Web page. AT&T has not done the same.
Follow Jared on Facebook, Twitter or Google+ for even more tech news and commentary.