A few weeks ago Mozilla mobile user interface designer Ian Barlow posted some tantalizing mockups of the upcoming Firefox version tailored to Android tablets, but the software wasn't actually available to download at the time.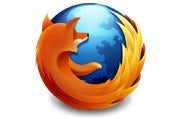 Now, for all those who have been champing at the bit to test it out, the software last week hit Mozilla's Nightly channel, meaning it's available to download and play with to your heart's content.
"The Mobile Team here has been pounding away at bringing this new UI to life, and for those of you that are growing impatient, you can start playing with a rough build on our Nightly channel right now," wrote Barlow in a blog post last week. "A general release for Firefox on tablets is still a few months away, but if you want to watch it grow and improve right before your eyes, you can download a build here and follow along."
The software is a very early version of Firefox for Android tablets, so "there are lots of rough edges and design is continuously evolving," noted Lucas Rocha, a software developer for the project, in a separate blog post.
It's obviously not for any kind of production use yet, but if you do check it out, the team welcomes any feedback, Rocha said.
Tablet-Friendly Features
So how is Firefox for Android 3.0 tablets shaping up? Basically, it builds upon the version targeting smartphones with a set of new features designed to take advantage of the tablet's larger form factor. For example: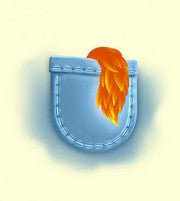 1. Theme
Firefox for Android 3.0 draws its overall theme from Honeycomb's "minimalist design language," as Barlow explained in his sneak preview of the software's new features. Still in place, though, are familiar Firefox visual elements such as its signature large back button and distinctive tab shape.
2. Awesomebar
The tabbed menu in the new version's Awesomebar offers fast access to bookmarks, history, and synced desktop activity. Unlike the current phone version, however, tabs have been moved off to the left in this new tablet version so as to make them easier to reach and increase the number of results that can be displayed above the keyboard.
3. Tabs
Whereas many UI elements were tucked away to free up screen space on Firefox for phones, the design team has brought some of them back for the tablet version, taking advantage of its larger screen. Tabs are one of those, existing in a persistent left bar in landscape mode while getting rolled up into a menu item at the top of the screen in portrait mode.
4. Updated control panel UI
A new user interface for the browser's control panel uses a lighter background, "both for consistency as well as improved performance (less gradients = faster UI)," Barlow explained alongside a screenshot posted just today in his Flickr gallery.
It's exciting to see this tablet-centric version of Firefox beginning to take shape. Do you plan to take it for a test drive? If you do, share your reactions in the comments.