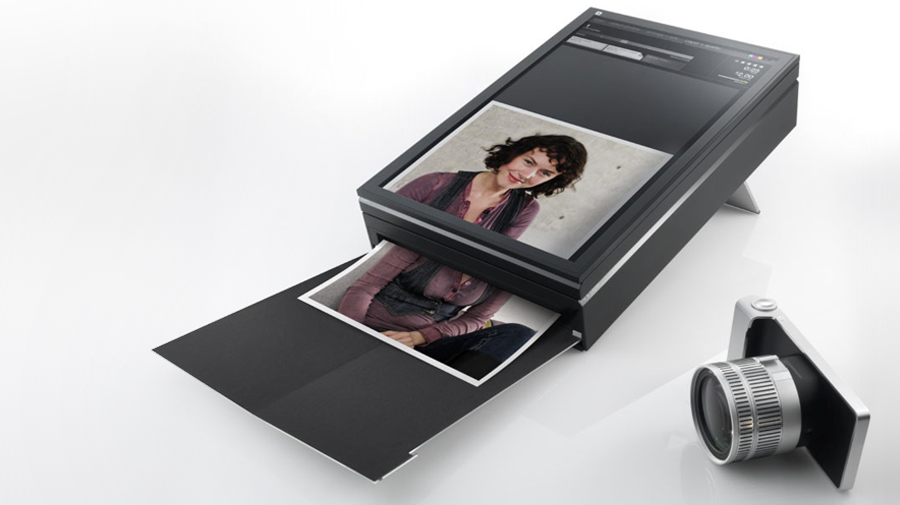 The future of printers doesn't have to be boring, at least in the eyes of design firm Artefact. The group's concept printer, dubbed "See What You Print," aims to "bring the printer to the 21st century, by stripping it down of its cumbersomeness."
See What You Print is a minimalist black box, propped up at an angle and devoid of physical buttons. Its top panel is a massive touchscreen that allows for image editing — just crop and rotate with your fingers, and the device prints whatever image is on screen. The display is calibrated to the printer, so previews show exactly what the printed page will look like (hence the name). Of course, Artefact envisions wireless printing from digital cameras and integration with Facebook and Flickr.
Artefact designed the box itself for "radical simplicity," as it's made to resemble a ream of paper. The paper tray consists of fabric that unfolds to become rigid, and there's no on or off button; that function is handled entirely by opening and closing the paper tray. Selecting ink types from the touchscreen reveals an augmented view of the printer's innards, overlaid with ink levels and paper type information.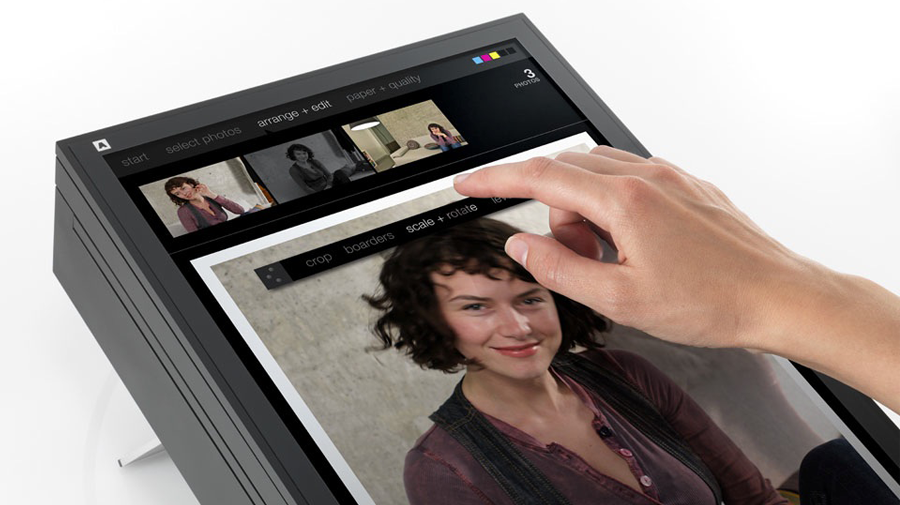 As with most far-out tech concepts, SWYP isn't on its way to become a finished product. But Artefact is hoping to inspire tech companies to think beyond today's boring, clunky printers.
"SWYP illustrates that it is possible to innovate in very mature and stagnant markets," Artefact says. "By re-thinking the product and focusing on core issues it is possible to revitalize a product that has lost its consumer appeal."
HP might want to take note. But in the meantime, I'm wondering if a tablet app can perform many of the same functions that Artefact imagines.
Follow Jared on Facebook, Twitter or Google+ for even more tech news and commentary.