Frustrated by "the whale" on Twitter that pops up on your screen when you're trying to access the site but it can't respond because it's overwhelmed by traffic? Relief may soon be in sight.
Less than two weeks after hitting the 100 million user mark, Twitter is reportedly planning to move into a mammoth data center in Atlanta to accommodate increased traffic on its microblogging service, reduce system downtime and, hopefully for consumers, make the fail whale extinct.
According to a report by Rich Miller in Data Center Knowledge, Twitter's new data center will be in a 990,000 square-foot Metro Technology Center owned by Quality Technology Services.
By opening a data center in the East, Twitter appears to be emulating the East-West strategy adopted by other companies offering cloud services.
Facebook and Apple, for example, have supplemented their California server farms with large data centers in North Carolina. The idea is that by placing the network infrastructure closer to the people using it, delivery speeds will be increased, and in Twitter's case, send its fail whale into a retirement home.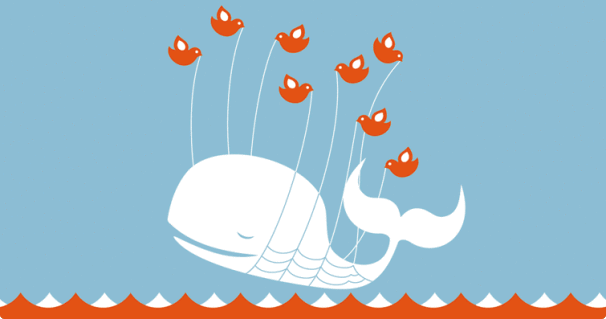 The Atlanta facility would give Twitter room to grow. Not only is it roomy, but its operator, Quality Technology Services, knows how to meet the needs of expanding companies. The firm allows its tenants to gradually expand their space and power needs over time, rather than forcing them to meet those needs by buying in bulk and eat unused capacity costs as a company's operations ramp up.
Neverthless, Data Center Knowledge says that Twitter is also looking at other sites for future expansion, possibly in northern Virginia, which is a meeting place for a number of major fiber networks.
More expansion will no doubt be necessary for the microblogging company. Its chief executive, Dick Costolo, recently estimated that Twitter, which now handles some 230 million tweets a day, will add another 26 million members by the end of this year. That equals the total of new members added to the service from 2006 to 2009 combined.
Twitter buying into the East-West strategy should benefit its users, especially those east of the Mississippi.
However, companies like Google, Microsoft and even the maligned Yahoo have a global strategy that they use to nearly eliminate unplanned downtime and service bottlenecks. In the long term, that strategy may be the one Twitter will need to follow if it's going to make its service as dependable as a telephone dial tone and deep six the fail whale for good.
Follow freelance technology writer John P. Mello Jr. and Today@PCWorld on Twitter.