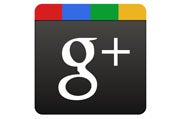 Google opened the gates to its social network, Google+, to everyone today and rolled out more than a dozen new features to the service, many of them aimed at mobile phone users.
For 12 weeks, Google+ has been in "field trials," Google Senior Vice President of Engineering Vic Gundotra explained in a company blog. "We're nowhere near done," he wrote, "but with the improvements we've made so far we're ready to move from field trial to beta." Now anyone can go to the Google+ site and sign up for the service.
In addition to open enrollment, Google introduced a number of improvements to the hangout feature of Google+. Hangouts allow people to chat face to face through video. With today's improvements, users of Android phones will be able to use hangouts on their mobiles.
Google is also expanding the online version of hangouts. Now, through "Hangouts on Air," you can open up a hangout session and as many as nine people can join it. An unlimited number can watch the hangout session.
Hangouts is getting some extras, too. They allow you to share what's on your computer in a hangout, scribble with friends on an online sketchpad, share Google docs, and create or join public hangouts about a topic, like the collapse of your favorite sports team or raising alpacas.
Searching Made Easy
A welcome improvement for many Google+ users will be the introduction of a search feature into the social network. Now you can type words into a Google+ search box and find content you're interested in and as well as people to connect to.
Some mobile phone improvements were announced today, too. Better text messaging (SMS) support is now available in the United States and India. Now, from your cell phone, you can post to Google+, receive notifications, and respond to group messages through SMS.
You can also +mention people in posts or comments viewed on your phone. When you do that, the person will be notified that they're mentioned in the post or comment. And you can +1 comments, too, but only from iOS devices.
You can take care of more housekeeping of Google+ from your phone now, too. You can edit your profile photo and customize the notifications you receive on your cell, since you may not want your phone flooded with notifications while you're on the go.
If you have an Android phone, you can now move the Google+ app to a SD card to free up the mobile's internal storage.
Google+ Vocabulary Changes
With today's improvements, Google also changes some of its social network's terminology. Its "Huddle" feature–which allows you to communicate with a friend or group of friends through text from Google+ –is now being called "Messenger." In addition to the name change, the feature now supports photo sharing.
This latest torrent of new features to Google+ comes just days before its arch rival, Facebook, is scheduled to hold its developers conference, which starts Thursday with the keynote speech at 10 a.m. Although Google+ is the new kid on the social networking block, it has been gaining momentum among social networkers. It will be intriguing to find out what announcements Facebook may make that will slow down the Google+ momentum.
Follow freelance technology writer John P. Mello Jr. and Today@PCWorld on Twitter.