Online poker site Full Tilt Poker told its players that their funds were safe, secure, and available for withdrawal. But a U.S. prosecutor says this was a lie–in fact, Attorney Preet Bharara alleges that the players' money was used to finance a "massive Ponzi scheme."
"Full Tilt was not a legitimate poker company, but a global Ponzi scheme," Bharara said in a statement. "As a result of our enforcement actions this alleged self-dealing scheme came to light. Not only did the firm orchestrate a massive fraud against the U.S. banking system…Full Tilt also cheated and abused its own players to the tune of hundreds of millions of dollars."
According to Bharara, Full Tilt not only lacked enough money on hand to cover its players' accounts, it used what money it did have to pay its board members and other owners more than $440 million over a four year period.
"Full Tilt insiders lined their own pockets with funds picked from the pockets of their most loyal customers while blithely lying to both players and the public alike about the safety and security of the money deposited with the company," Bharara said.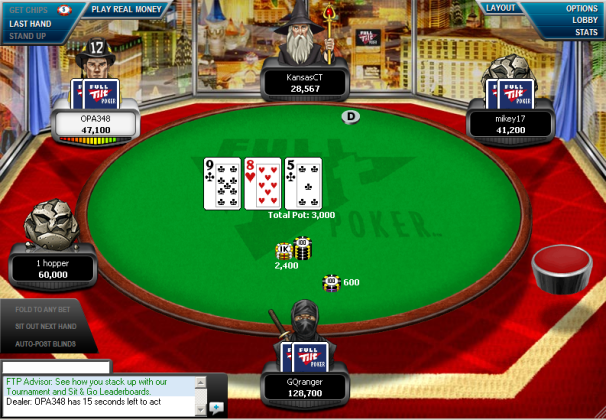 Bharara explains that Full Tilt and its representatives assured players, in emails and on online poker forums, that nothing was off.
One email read:
To protect both our players and business from financial problems, all player account funds are segregated and held separately from our operating accounts. Unlike some companies in our industry, we completely understand and accept that your account money belongs to you, not Full Tilt Poker.
When prosecutors investigated the company's operations, however, they found these claims to be false. Just before a criminal complaint was filed against Full Tilt back in April, investigators discovered that the gaming company owed its players $390 million–$150 million of which was owed to U.S. players–but only had $60 million in its bank accounts.
Apparently, back in August 2010, Full Tilt's U.S. site had a network disruption and was unable to collect money from U.S. players. Instead of alerting players of this issue, Full Tilt continued to credit funds to the U.S. players' Full Tilt accounts, even though the company was unable to withdraw money from players' bank accounts.
While this must have been a dream for the players, it didn't work out quite as well for the company.
According to Bharara, the company "ultimately" credited $130 million to players' online gambling accounts, but it never withdrew any of the money from their bank accounts. "When players gambled with these phantom funds and lost to other players a massive shortfall developed," Bharara explained.
Full Tilt, along with PokerStars and Absolute Poker, was shut down by the FBI in April in what has been billed as one of the largest crackdowns on illegal online gambling in history.
Follow freelance technology writer John P. Mello Jr. and Today@PCWorld on Twitter.