AT&T has introduced two new messaging packages aimed at international travelers who roam on other networks. The bundles allow for not only text messages while abroad, but also include photo and video messages for one low monthly rate.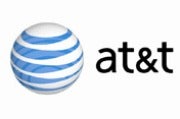 AT&T is the largest GSM carrier in the United States, which makes it particularly popular among travelers, as its phones are compatible with most cellular networks in the world. However, keeping in touch with friends and family while abroad can be an expensive affair, especially as data roaming fees can be very steep. So the next best (affordable) way to send photos and video messages back home are still regular SMS/MMS messages.
The packages, called Global Messaging, come in two tiers — $30 per month for 200 messages or $50 per month for 500 messages. The packages can offer significant savings compared to pay-per-use rates, which cost $0.50 per text message and $1.30 per picture or video messages.
In contrast, a user who adds one of the Global Messaging packages to his or her calling plan can send a text, video or photo message for $0.15 per message under the Global Messaging 200 plan, or just $0.10 per message with the Global Messaging 500 plan. Both plans are available immediately.
AT&T didn't say how much a message would cost one you go over your monthly limit, but explained that roaming messages won't be deducted from your national message allotment (if you have a domestic messaging package). The Global Messaging package can be used in more than 100 countries around the world (see full list).
Follow Daniel Ionescu and Today @ PCWorld on Twitter