If you're paying more than $50 per month for your smartphone, you're paying too much–unless you absolutely must have an iPhone. These days you can find full-featured, speedy smartphones with prepaid plans that offer unlimited minutes, text messages, and data, plans that cost less than half of what the equivalent ones would cost with AT&T or Verizon. Whether you're shopping for a new smartphone or simply looking to switch to a cheaper carrier, we'll walk you through the prepaid phones and plans to buy–and avoid.
Selecting a Prepaid Phone
Prepaid phone carriers have stepped up their smartphone game in the past year, but you still can find a handful of duds out there. For example, some of the lower-end handsets in the LG Optimus line (the LG Optimus T, for example) are underpowered, slow, and lacking important features such as Flash support. If you want to get a decent phone from a prepaid carrier, you'll have to pay anywhere from $200 to $400 up front for the phone itself. The sticker shock might make you want to go back to a two-year contract with a major provider, but hang in there–you'll be saving a lot more money in the long run.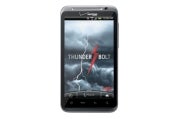 First, you need to figure out how much you'd pay for a handset with a two-year contract. Buying the HTC ThunderBolt from Verizon would cost you $250 for the phone, plus $140 for unlimited minutes, text, and 5GB of 4G data per month, which adds up to $3610 over two years (not counting taxes and fees). A Samsung Galaxy S2 phone costs $200 from AT&T, plus $135 each month for unlimited voice, text, and 4GB of 4G data. Sprint comes in significantly cheaper for a Samsung Galaxy S2: $200 for the phone, plus $110 for the Simply Everything plan (which includes unlimited 4G data for now), totaling $2840 over two years. T-Mobile has the lowest price: The HTC Sensation 4G costs $200, plus $90 a month for unlimited voice/text and 5GB of 4G data, which comes out to $2360 over two years.
The top phone from Boost Mobile is the Samsung Transform Ultra ($230), a juiced-up version of the Samsung Transform. The Transform Ultra runs Android 2.3 with a 1GHz processor, and it has a 3-megapixel rear-facing camera, a VGA front-facing camera for video chat, a slide-out QWERTY keyboard, and a few Boost-specific features such as Mobile ID, which lets you skin the phone with a few different packs.
Boost Mobile's basic unlimited plan costs $50 for everything, but the company also has a Shrinkage policy that lowers your monthly bill to $45 after you make 6 on-time payments, to $40 after 12 on-time payments, and to $35 after 18 on-time payments. What's more, Boost Mobile uses Sprint's 3G network, so the coverage map is pretty good overall. Two-year cost: $1250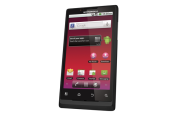 Our favorite phone from Virgin Mobile is the Motorola Triumph ($300), the current king of the prepaid smartphone world. The Triumph rocks a 1GHz processor, a 4.1-inch touchscreen, HDMI-out (which is remarkably rare for prepaid phones), a rear-facing 5-megapixel camera, and a front-facing VGA camera. Even though it doesn't have a dual-core processor, it feels every bit as fast and responsive as the dual-core phones we've tested. Our only complaint is that it runs an older version of Android–2.2, aka Froyo–so if you want the latest and greatest in Android features, you'll need to root it and install a custom ROM.
Virgin Mobile's unlimited everything plan costs $55 per month, though if you don't need unlimited voice service you could spend $45 each month for 1200 minutes or $35 a month for 300 minutes and still keep the unlimited text and data service. Like Boost Mobile, Virgin operates over the Sprint network–be sure to check the coverage map. Two-year cost: $1620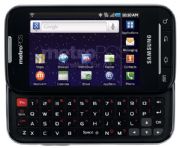 MetroPCS is one of the few prepaid phone carriers with a 4G phone: the Samsung Galaxy Indulge ($300). It's a little pricey, and it runs only Android 2.2, but it offers a 1GHz processor and a 3.5-inch touchscreen plus a slide-out keyboard. If you don't get MetroPCS LTE service in your neighborhood, though, there's no point in paying for a 4G phone. Instead, check out the Samsung Admire ($129), which runs the latest version of Android (2.3, or Gingerbread). It's a bit slower than the Indulge, since it has an 800MHz processor instead of a 1GHz one, but it's significantly cheaper–and it features scratch-resistant Gorilla Glass.
MetroPCS has several different service plans ranging from $40 per month to $60 per month. Unlimited voice/text/data service costs $50 each month for a 3G smartphone and $60 each month for a 4G smartphone. So far, the company's 4G network is fairly limited; check the coverage map and click the 4G tab to see whether you're in an area with MetroPCS LTE service. Two-year cost: $1329 (3G with Admire), $1740 (4G with Indulge)
Lastly, Cricket Wireless has the Samsung Vitality ($245), an Android 2.3 phone with a 800MHz processor, a 3.2-megapixel camera, and a 3.5-inch touchscreen. Sound familiar? It's basically the Samsung Admire, bundled with a Cricket feature called Muve Music, an all-you-can-download music service. Muve Music is part of the carrier's $65-per-month unlimited voice/text/data plan. Unfortunately, it isn't widely available, so you'll have to confirm whether Cricket offers service in your area by searching the phone/plan listings and checking your zip code. Two-year cost: $1805
Keep Your Existing Phone, Save Money Anyway
What if you want to combine a cheap unlimited prepaid plan with your current smartphone? Well, if you're on a GSM carrier and your phone uses a SIM card to identify itself to your cellular network (AT&T or T-Mobile, usually), you can just keep the handset and switch over to a different carrier or plan when you're out of the contract.
Most prepaid cellular providers in the United States use CDMA, which means you won't be able to just swap SIM cards to get on your new network. But you can take your AT&T or T-Mobile phone over to T-Mobile's prepaid plans, which are significantly cheaper than either company's two-year-contract plans. For example, T-Mobile's Unlimited Plus prepaid plan costs $55 per month for unlimited voice, text messaging, and 2GB of "high-speed" (4G) data, plus unlimited 3G data. The exact same plan with a two-year contract costs $80 each month; over two years, that's a difference of $600.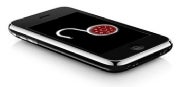 If you're switching carriers, you'll need to have your phone unlocked. Fortunately, both AT&T and T-Mobile will unlock your phone for you once you've had service with them for a certain time; for the specific requirements, check the unlock policies for AT&T and T-Mobile. (Unfortunately, the iPhone is notably exempt–if you want an unlocked iPhone, you'll have to buy one straight from Apple.)
Once you're all set up with your new carrier, just swap the new SIM card in for the old one (it usually resides near the battery compartment), and you'll be ready to go.
One last note: If you're really dedicated to getting cheaper smartphone service, you could even try Smozzy, an Android app that uses your unlimited text plan (T-Mobile only) to serve data to your smartphone. Of course, you wouldn't need a data plan if you used Smozzy, which would save you an extra $10 to $20 per month or so, but it's reportedly much slower than 3G and far less secure.
Have your own tips for saving money on your smartphone service? Share them in the comments!
Patrick Miller covers how-tos, HDTVs, and the occasional game for PCWorld. Follow him on Twitter or Facebook.