Mozilla's new six-week release cycle for its Firefox browser has caused plenty of controversy since it was implemented earlier this year, but there could be more still to come.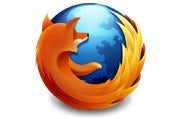 In a recent thread on a developer mailing list, those involved in the effort have been pondering the possibility of shortening that cycle further, such as to five weeks or less.
"Our transition to releasing every six weeks went really well," wrote Mozilla software engineer Josh Aas. "We're getting fixes to users much more quickly than we used to, but can we get fixes to users even faster? Moving to a five week cycle would mean a fix going into mozilla-central would get to users three weeks faster.
"That's a big deal," Aas added. "It's an upgrade in responsiveness that we can't afford to pass on if we can pull it off. I suspect the only way to know if we can do it is to try – we can always back off if it doesn't work out."
'It Might Be Better to Wait a While'
Reactions from other developers were generally negative–at least for the short term.
"This is a great goal to strive for but I think there is a real risk of burnout until the process is more automated," noted Mozilla AQ engineer Anthony Hughes, for example.
Focusing more on users, "there is more than enough carping about the 6 week cycle being much too short," wrote contributor Ron Hunter. "It might be better to wait a while until people become convinced that every update isn't going to break all their extensions, and plugins, and themes, and change the UI beyond recognition (as FF3 to FF4 did)."
'We Will Shorten the Cycle'
Not everyone objected to the proposal on principle, however.
"Yes, I absolutely think in the future we will shorten the cycle–but it won't be soon," wrote Firefox release manager Christian Legnitto. "We have some work to do to make 6 weeks smooth from a process, tool, and product side. "When we get 6 weeks down to a science we can shorten as needed," Legnitto added.
Numerous Debates
Despite the fact that Google's Chrome browser also follows a similar schedule, the switch to Firefox's rapid release schedule has caused considerable consternation, particularly among business users.
Mozilla established an Enterprise Working Group in response, and has been taking steps to minimize any compatibility problems or other difficulty for users.
Also generating recent controversy, meanwhile, was a proposal to change the way Firefox versions are numbered.
Behind Open Doors
Of course, it's important to realize that the only reason we hear about debates like these is because of Mozilla's fully open development process. It's a pretty safe bet that there's no shortage of similar controversy taking place among developers of Firefox's more closed competitors–we just never hear about it because it happens behind closed doors.
In any case, the bottom line this time is that we're unlikely to see a shorter release cycle for Firefox in the near future. Down the road, however, the possibility is still there.