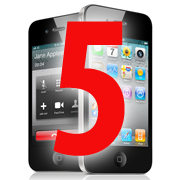 Apple board member and former Vice President Al Gore says new iPhones (plural) are coming out in October, appearing to confirm a long-standing rumor about the next iPhone. Gore made reference to the rumored new Apple smartphones on Wednesday during a speech at the Discovery Invest Leadership Summit in Johannesburg, South Africa. The former VP was giving a public talk on environmental issues when he said, "Not to mention the new iPhones coming out next month. That was a plug," according to several people who heard the speech, as well as a recording of the event that PC World was given brief access to.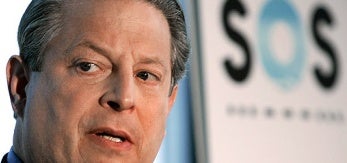 Gore was speaking about Moore's Law (an oft-cited trend that the number of transistors on a chip doubles every two years), and the growth of transistors in the world when he let slip his reference to the iPhones, according to Stuff Magazine South Africa editor, Toby Shapshak in an interview with PC World.
Johannesburg-based radio host Aki Anastasiou, who attended Gore's talk, also confirmed to PC World that the Apple board member made reference to new iPhones. "He [Gore] mentioned it twice, in the plural," Anastasiou said via email. "He was talking broadly on global warming, the world's financial crisis, Moore's Law and how technology has helped innovation…and that comment just came out." Another conference attendee also confirmed Gore's iPhone statements to PC World.
PC World was also given the chance to listen to a recording of Gore's speech made by a conference attendee. In the recording, the authenticity of which PC World was unable to verify, a voice that sounds a lot like Al Gore said "not to mention the new iPhones coming out next month," before briefly pausing and adding, "that was a plug."
Multiple iPhones or Just one?
Gore's comments seem to confirm a popular rumor that Apple is planning to introduce multiple iPhones in October. The basic idea, according to the rumor, is that Apple would introduce an incremental upgrade from the iPhone 4 widely referred to as the iPhone 4S. In addition, Apple would announce a more advanced iPhone model with a different appearance, dubbed the iPhone 5. You can read more about this theory on Boy Genius Report.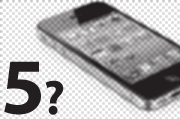 But Shapshak said it wasn't clear from Gore's speech if he was making reference to several new iPhone models coming out or just that a lot of new iPhones would be produced.
It's also not clear if Gore's remarks were inspired by rumors or if he was sharing information he knew based on his privileged status as an Apple board member. A representative for the former vice president was unavailable for comment at the time of this writing.
Gore isn't the only one pegging the next iPhone release for next month. The latest rumors say Apple will launch the next iPhone on October 4 during a press event featuring the company's new CEO, Tim Cook. The new handset would then go on sale a few weeks after the rumored October 4 event, according to AllThingsD.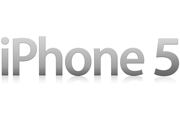 It's not clear what new features the still-rumored next iPhone would have, but most Apple watchers expect the device to have Apple's dual-core A5 processor and an 8-megapixel camera. There are also rumors that the next iPhone may be a dual-mode world phone that works on both GSM and CDMA 3G networks. Other popular iPhone rumors include an edge-to-edge screen giving the iPhone a slightly larger display and a metal backing instead of the iPhone 4's glass rear cover.
Dump Your Old iPhone?
Now that Gore has apparently confirmed the existence of a new Apple smartphone, the race may be on for iPhone fans to dump their old handsets before Apple's refreshed devices hit store shelves. Tech buyback service Gazelle says iPhone trade-ins have risen by 84 percent in the past 14 days. Nextworth, a competing buyback service, is warning that trade-in values tend to drop before a new iPhone announcement, so the sooner you trade your device in the better. Check out 5 Ways to Dump Your Old Handset Before the iPhone 5 for other ideas to turn your old handset into cash, gift cards and more.
Gore's comments were first reported by The Next Web.
Connect with Ian Paul (@ianpaul ) and Today@PCWorld on Twitter for the latest tech news and analysis.