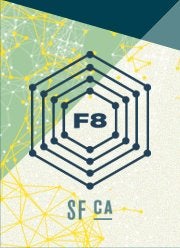 Facebook's annual f8 developer conference starts today at 10:00am PT (1:00pm ET), and if you aren't already at the San Francisco Design Center, you can still watch the proceedings online. Just head to the f8 Developer Conference Facebook page, "like" it, and you'll have access to the live stream through your Web browser. Android and iPhone users can also watch it on the go by downloading the respective apps from Guidebook.
Several new features and tweaks are expected to be announced at f8, including updates to the contentious news feed that'll include a ticker of what your friends are reading, watching, and listening to; a Spotify-like streaming social music addition; and an Instagram-like hipster photo filter.
Watch it live here:
f8live on livestream.com. Broadcast Live Free
It'll be interesting to see how (or if) Facebook presenters will deal with the noisy backlash to the site's recent design changes. This week, Facebook's news feed turned into a near carbon-copy of Twitter, shifting from a chronological list to a divided-by-algorithm show of friends' updates, and, predictably, that drove millions of Facebook users to slather walls and updates with angry cries for past glories.
Several Facebook Groups have sprung up protesting the design changes — an irony that's most likely lost on those who joined. Some of them, like We Want Our Old News Feed and CHANGE FACEBOOK BACK!!!, are from 2009 and 2010, which makes me wonder: Are people making new anti-Facebook groups on Facebook, or are they simply joining the angry mobs that were created years ago for entirely different changes?