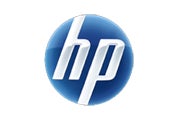 HP may be the next computer manufacturer in line to launch an Ultrabook, that growing class of thinner and lighter laptops that are headed our way this fall. At least, that's what an advertisement on Google's ad network spotted earlier today by the eagle eyes of "chippy" over at the blog Ultrabook News suggests.
When I searched for "ultrabooks" on Google myself, a paid placement ad showed up at the top that said: "HP Ultrabook Computers" at hp.com. This is an indication that despite HP possibly spinning off its PC business, an HP Ultrabook likely is a very real possibility.
Earlier rumors pegged HP as beating Asus to the punch with at least two Ultrabook models, but that has yet to be seen. HP's Ultrabook Google Adwords ad says: "A Lighter, Faster PC Means a More Productive You. Upgrade to HP!"
We're expecting Ultrabooks from Asus, Toshiba, Acer, and Lenovo in the next couple of months (Asus' UX21 should be here any day now) but we are still waiting on Dell, MSI, and Fujistu to join the Ultrabook party–or say they won't be attending.
Follow Melanie Pinola (@melaniepinola) and Today@PCWorld on Twitter