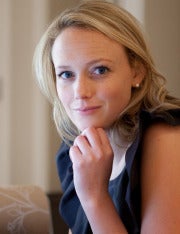 PCWorld Business Center's "In Your Bag" series takes an intimate look at the essential tech gear that small-business leaders carry with them.
Claire Chambers is the founder and CEO of Journelle, a luxury lingerie brand with stores online and in New York and Miami. Launched in 2007, the store's famous clientele includes Michelle Williams and Stephanie Seymour. Chambers expects revenues to climb past $4 million in 2011, double from last year. Here's a hint at what makes her 31-person company tick, judging by the tools she transports.
What's special about your company?
Chambers: Our goal is to make women feel beautiful by wearing gorgeous lingerie everyday. We present a tastefully-curated selection, and provide customers with compassionate, expert assistance.
What type of bag do you carry?
Chambers: My J. Crew Brompton Hobo purse is roomy enough for a computer, notebook and files, but doesn't look impossibly big. I have no cases, not even for my sunglasses.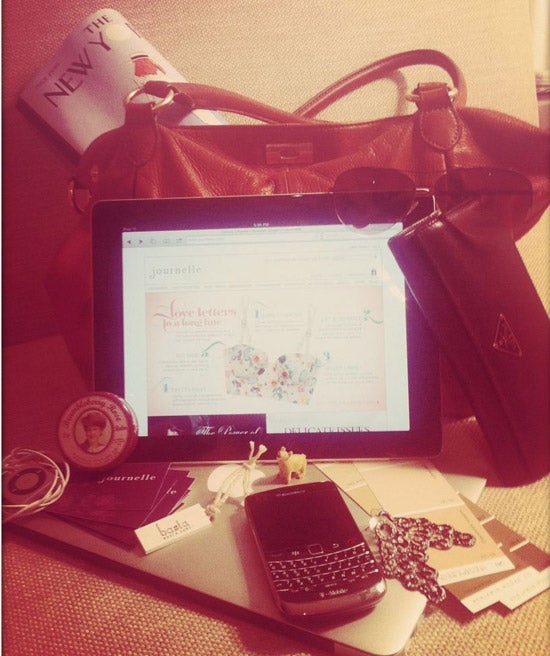 What's the most important item in your bag?
Chambers: Easily my Blackberry. Recently I had one melt down, and I felt frantic for a few days. I just can't deal with the keyboard on the iPhone. I'm a super fast thumb-typer, which comes in handy for quick cab rides between meetings.
I tote my iPad around for impromptu meetings with investors. I love taking them through photos of our stores on the glossy screen. In downtime or on airplanes, I love dreaming about my next cooking adventure with the Epicurious app, and catching up on blogs with Flipboard. I also recently downloaded a Backgammon game app. I'm secretly practicing to beat my boyfriend in our next match.
Do you carry a laptop?
Chambers: I switched from a PC to a Mac when I became an entrepreneur, and Apple is increasingly taking over my purse. My new MacBook Air is amazingly light and thin. I sync it up to an external hard drive and monitor when I'm at my desk.
Peripherals and accessories? Non-tech gear?
Chambers: I have the most basic iPod shuffle. I'm listening to the new Bon Iver album.
I love Behance notebooks; there's something calming about the grid pattern and there's a special place for a daily checklist. My purse is always stocked with Sanford Uniball Vision Micro pens.
I usually tote a bottle of Volvic water. I hate the way chewing gum looks, but I keep a pack of Trident for after meals.
What else is in there?
Chambers: I always have something to read, usually the New Yorker. Lately I'm running around with paint samples, because we're preparing to open a new store in the fall. I have a good luck charm from my mom that I keep in my wallet. It's a little piglet–stemming from a running joke.
What does the photo not show?
Chambers: It's a total disaster in my wallet–always stuffed with business cards, old receipts I'm trying to remember to give our bookkeeper, credit cards for work and my own accounts, and even keys to our Miami store.
I'm constantly trying samples vendors send us or grabbing a new set from one of our stores in passing, so there's usually lingerie somewhere in my bag.