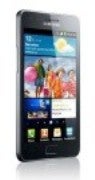 Samsung has managed to ship more than 10 million Galaxy S II Android smartphones even before hitting the U.S. market, while Apple's iPhone 5 remains just a rumor. Samsung released the phone in global markets five months ago, but its arrival in the U.S. is expected to clash with the launch of the iPhone 5.
The Galaxy S II is the fastest-selling phone in Samsung's history, the company says. Shipments are impressive for any Android phone manufacturer, although not exactly in the same league as the iPhone 4, a year-old phone which sold more than 20 million units in the second quarter of this year alone. It's also worth noting that Samsung's numbers do not reflect how many customers actually bought the S II model.
Samsung's Galaxy S II is a svelte phone (although not thinner than the iPhone 4) with a 4.3-inch display, a dual-core processor, an 8-megapixel camera to capture 1080p HD video, and a 2-megapixel camera on the front for video calling. The U.S. version of the phone will have slight variations to the specs. Sprint's S II, available now, features a slightly larger 4.52-inch screen (as does the T-Mobile version), while the AT&T version, due October 2, does not depart form the standard specs.
Smart Timing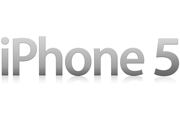 Speculation grew all summer about Apple's iPhone 5, with conflicting reports of a new model with a larger screen, a model similar to the iPhone 4 with improved specs, or both. The only consistent expectation is the use of the dual-core A5 processor (from the iPad 2) and a better, possibly 8-megapixel, camera.
But Apple is keeping everyone guessing over when the iPhone 5 will arrive. The latest hints emerged from reportedly manufacturing some 22 million new iPhones to sell by the end of this year.