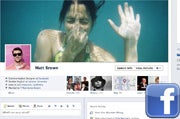 With Facebook's new Timelines and Open Graph apps, CEO Mark Zuckerberg has advanced his vision of a world that loves to share. Profile pages will soon summarize your life's history, and apps are now able to feed a steady stream of activity to friends and followers automatically.
Of course, these changes raise red flags for Facebook users who prefer to stay more private. Here are four new privacy concerns that stem from the social networking giant's new features:
Every Friend Sees the Whole Timeline
Facebook Timelines are supposed to tell the story of your life, which is great for people you know and trust. But Facebook users have a tendency to befriend people they just met and–without setting up elaborate filters to control who sees what–those new acquaintances can easily access your life story as well.
Ideal Solution: Facebook should create a "limited Timeline" option, so users can restrict access for people they don't entirely trust.
More Friend Details for Everyone
Your friend list is public on Facebook. That's just the way it is. But because your Timeline displays this information by year, and in some cases by month, someone who doesn't know you can easily see when you became friends with other users. This may seem alarming for users who want to share as little information as possible with strangers.
Ideal Solution: Facebook should let users show the old profiles to the public, or let them make friend lists private.
You Must Share It All
With Facebook's Open Graph, apps may now automatically share your activity to other users. Once you've allowed this, there's no way to prevent sharing individual items, like the song you're embarrassed to listen to or the bar you didn't want to be seen at. It's all or nothing now.
Ideal Solution: Apps should create simple on-off switches for sharing, so users can go dark.
The Big Picture
It's unsettling to think about the broader concept Facebook has in mind for Open Graph apps. Facebook has given app developers the tools make all our online activity a matter of public record. As more apps participate, users will have more opportunities to abandon privacy and share everything with their friends or with the world.
Using the Internet out in the open may become the new normal, as everyone feels the pressure to share. For this, there's no easy solution.
Follow Jared on Facebook, Twitter or Google+ for even more tech news and commentary.