It's no secret that the Linux-based MeeGo mobile platform has been struggling for some time, despite Intel's pledge of continuing support and all the positive reviews it has received. Now, it looks like that struggle has come to an end.
Late on Tuesday the Linux Foundation and the LiMo Foundation announced a new open source project, Tizen, that appears to be a replacement for the ill-fated MeeGo, which will now apparently fade quietly away unless a new bunch of developers with an "itch to scratch" pick it up for their own purposes.
"While Meego will remain a project at The Linux Foundation, we see industry leaders lining up behind Tizen," wrote Jim Zemlin, the foundation's executive director, in a blog post on Tuesday. "Of course Meego is open source, so if there is an itch to scratch best served by its code and community, developers are welcome to participate. There has been a lot of great work done in the Meego project, and we are pleased to see that code carried over to Tizen."
All About HTML5
Tizen is a fully open, cross-architecture software platform based on Linux that's intended for use in a range of device categories, including smartphones, tablets, smart TVs, netbooks, and in-vehicle infotainment systems.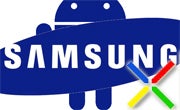 A heavy emphasis on HTML5 will distinguish Tizen, whose application programming interfaces will be based on that and other Web standards. "We anticipate that the vast majority of Tizen application development will be based on these emerging standards," the project's website explains.
Included among the capabilities covered by those APIs will be messaging, multimedia, camera, network and social media. For developers who use native code in their applications, the Tizen SDK will include a native development kit.
It's actually because of HTML5 that the decision was made to launch a whole new platform rather than reshaping MeeGo, according to Intel director Imad Sousou.
"Shifting to HTML5 doesn't just mean slapping a web runtime on an existing Linux, even one aimed at mobile, as MeeGo has been," Sousou said in a blog post on the MeeGo site. "Emphasizing HTML5 means that APIs not visible to HTML5 programmers need not be as rigid, and can evolve with platform technology and can vary by market segment."
With an initial release planned for the first quarter of 2012, Tizen will be hosted at the Linux Foundation. Development will be completely open and led by a technical steering team composed of Intel and Samsung.
An Escape Route from Android?
It is Samsung's involvement in all this that I find most interesting, particularly given the way news of Tizen coincided with word that Microsoft had successfully pressured Samsung into yet another licensing deal by which the electronics firm must pay Microsoft royalties on all its Android-based smartphones and tablets.
We've known for some time that Samsung has been wanting to develop its own open source mobile operating system so as to reduce its dependence on licensing-burdened Android, and this could be a nice, fully customizable alternative to Bada. I'm betting Tizen is Samsung's new escape route from the shark-infested Android licensing waters.
Indeed, given also Google's purchase of Motorola Mobility, Android has got to be looking a lot less attractive for makers of mobile devices. It may just be possible that Tizen will offer a third route for these companies, providing a significant competitor to Linux-based Android and Apple's iOS at last.