Sharing and streaming files across your home network and Internet gets easier with the introduction of a network-friendly external dives, called LaPlug, from the storage and wireless device firm LaCie.
The black boxy LaPlug ($74.99) is not a hard drive; rather it lets you plug a USB storage device and printer into the unit and instantly shares those devices across a home WiFi network. File sharing and streaming can also be performed over the Internet through the box, too.
You can use LaPlug as a WiFi device—it supports WiFi b/g/n—or connect it to your network through the unit's gigabit Ethernet connection.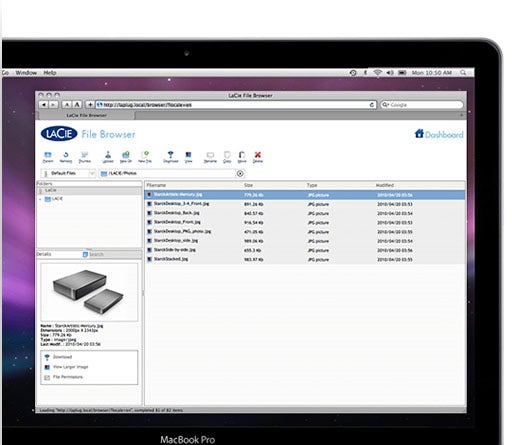 After connecting LaPlug to your network, you can plug an external USB hard drive, "thumb" drive or printer into one of its four USB 2.0 ports—three at the rear of the unit and one in front of it—and you're ready to stream video and music files, using DLNA/UPnP, to smartphones, tablets and game consoles like the Xbox 360 and PlayStation 3.
In addition to letting you stream and share files on a USB hard drive, LaPlug will let you perform system backups to it, too. LaPlug includes backup software for Windows-based computers and supports Apple's backup software, Time Machine. It will also support a variety of disk formats, such as FAT32, NTFS, HFS and HFS+ (both journal and non-journal).
This latest offering by LaCie appears to be designed to compete with a similar device called the PogoPlug. PogoPlug also distributes a free software program for sharing files over the Internet.
Follow freelance technology writer John P. Mello Jr. and Today@PCWorld on Twitter.