Users of Delicious are up in arms after the social bookmarking site was re-launched this week with a raft of bugs that include missing data and broken functionality.
Avos, the company that bought Delicious from Yahoo, is scrambling to fix the problems, as Delicious users rant in blog comments, on Delicious' Facebook page, on Twitter and elsewhere.
To keep users informed about its progress fixing the problems, Avos has set up a blog called Delicious Beta Status and a Twitter account called Delicious Help.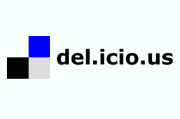 Expectations soared when Avos, run by YouTube co-founders Chad Hurley and Steve Chen, bought Delicious from Yahoo earlier this year. Yahoo had owned Delicious since 2005 but did little to improve the site.
On Monday, Avos launched a revamped version of Delicious with a number of changes and new features, including one called Stacks, which are described as "collections of links that you can share," akin to Web playlists.
Avos also changed the user interface to simplify site navigation, introduced profile pictures and made it possible to use tags longer than one word.
But along with the improvements came many bugs, some of which have yet to be fixed.
According to the latest update from Avos, some users are still missing bookmarks and tags, which the company says it will restore. Browser extensions for Internet Explorer and Chrome are still broken, but the one for Firefox should now be working.
In addition to malfunctions and missing data, users are complaining about missing features, particularly many associated with managing bookmark tags, such as for creating tag bundles, editing tag descriptions, and renaming and deleting tags.
The Delicious Help page has an FAQ that details the status of the missing features and the company's plans for them, such as whether they will be restored or left out.
Users have also complained about Avos' decision to bring down the Delicious support forum. In the FAQ, Avos says it is "exploring different ways to gather feedback" from users.
It remains to be seen if the problems will drive away a significant number of users or if most will stick around and give Avos a chance to make things right.