Apple is showing it isn't easy keeping a lid on the latest iteration of its popular iPhone and mobile operating system.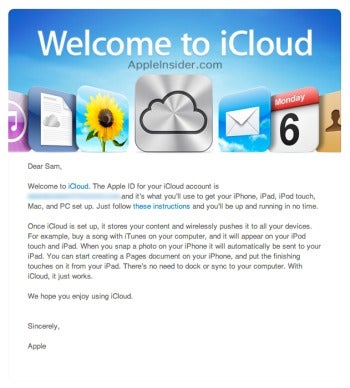 The new iPhone 5 and iOS 5 are expected to be announced on Tuesday, but according to AppleInsider one of its readers on Friday received an e-mail welcoming him to iCloud and letting him know that his e-mail address is the Apple ID he'll use to get his iPhone, iPad, iPod Touch, Mac, and PC set up.
The e-mail told the person to "follow these instructions and you'll be up and running in no time," but the link doesn't work, suggesting that the message was accidentally sent early in preparation for an upcoming announcement. "Once iCloud is set up, it stores your content and wirelessly pushes it to all your devices. For example, buy a song with iTunes on your computer, and it will appear on your iPod Touch and iPad," the message reads.
iCloud is integrated into iOS 5 and stores users' content online, making it accessible across devices with an Internet connection. for up to 5GB of storage, which Apple thinks will be plenty for most people since purchased music, apps, books, and TV shows, as well as photos, don't count. What does take away from the 5GB are things such as mail, documents, Camera Roll, account information, settings, and other app data that don't use as much space. If you do end up needing more storage, you can upgrade for a fee.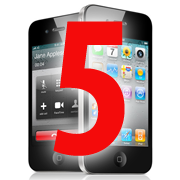 Apple has sent out invitations to an event on Tuesday. Observers expect the iPhone and iOS announcements at that time. The event will take place at Apple's Cupertino, California, campus. The invite simply says "Let's talk iPhone," along with four iOS icons depicting the date, time, and location of the venue.
AppleInsider points out that Apple has been evaluating portions of the iCloud service in beta versions of iOS 5.0 and Mac OS X 10.7.2, and its official iCloud web page still says the service is "Coming this fall."