Apple's iPhone event on Tuesday is about more than just new hardware. The company is at a crossroads, with Steve Jobs out as CEO and with big changes coming to iOS via iCloud. Apple watchers will want to pay close attention, because whatever happens on Tuesday will have greater implications beyond the iPhone 5.
Here's what to look for as Apple reveals its next iPhone:
Tim Cook as Pitchman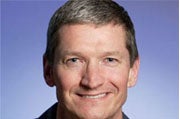 New CEO Tim Cook is rumored to lead the iPhone event on Tuesday, filling the role of pitchman for which Steve Jobs was famous.
Jobs has a knack for making new features seem revolutionary, even when the competition got there first. Cook hasn't led a major product keynote before — in Jobs' absence, that role has previously gone to Apple marketing boss Phil Schiller — but this is his company now. It's his job to capture some of Jobs' charisma.
Hardware vs. Software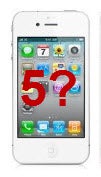 For the last four years, Apple has announced its new iPhone hardware and the next version of its iOS software at the same time.
This year was different, with iOS 5 revealed in June at the Worldwide Developers Conference.
With rumors conflicting on whether the iPhone 5 will be a major update or a minor refresh, and iOS 5 already revealed, it'll be interesting to see how Apple spends its time on Tuesday. The company may have some new software features up its sleeve that'll make up much of its presentation.
Facebook Friendship
Tech pundit Robert Scoble says Apple will announce a "deal with Facebook that will be stunning in its depth."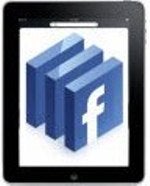 The two companies have a rough history, with Facebook reportedly yanked out of Apple's Ping social network for iTunes at the last minute. But sooner or later, the world's biggest social network and most profitable smartphone maker were bound to resolve their differences. A rumored iPad app could be the start of a beautiful friendship that sees Facebook woven into iOS.
The Importance of iCloud
Although Apple demonstrated iCloud in June, the company needs to remind users why this service is important. Expect Apple to make iCloud a big part of whatever products it demonstrates on Tuesday.
The Fate of the iPod

By breaking the tradition of announcing new portable music players in September, Apple left tech pundits wondering about the fate of the iPod. Apple could use the iPhone event to address the matter, or the company could let its silence do all the talking.
Follow Jared on Facebook and Twitter or Google+ as well as Today @ PCWorld for even more tech news and commentary.