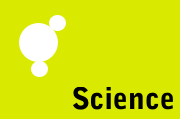 Researchers have developed a real "flying carpet" of sorts: Princeton graduate student Noah Jafferis created a plastic sheet that can hover and propel itself using just electricity.
The sheet itself is a small transparent sheet of plastic lined with conductive threads. The electric current creates pockets of air flowing from the front to the back. This "ripple power" movement is similar to the way a Sting Ray wafts through water and the device can speed along at a rate of one centimeter per second.
Since the device needs to stay close to the ground, it won't ever truly fly. However, the plastic flying carpet does not need any mechanical parts for its propulsion. So it could be effective in gritty, dusty, or other environments that are hazardous to a traditional engine. It will be a while before we all can ride on our personal flying carpets, as a device large enough to carry the weight of a person would have a wingspan of 50 meters (164 feet).
Be sure to check out the BBC story for the full details on this "flying carpet" along with interviews with its creators.
Which would you want, a hovercraft or flying carpet? Leave a comment.
[Applied Physics Letters via BBC]
Like this? You might also enjoy…
Get your GeekTech on: Twitter – Facebook – RSS | Tip us off