Planning to shop for a game console this holiday season, and wondering which one will suit your clan? Here's a look at the three major consoles, as well as at the top five family-friendly titles for each one.
Microsoft Xbox 360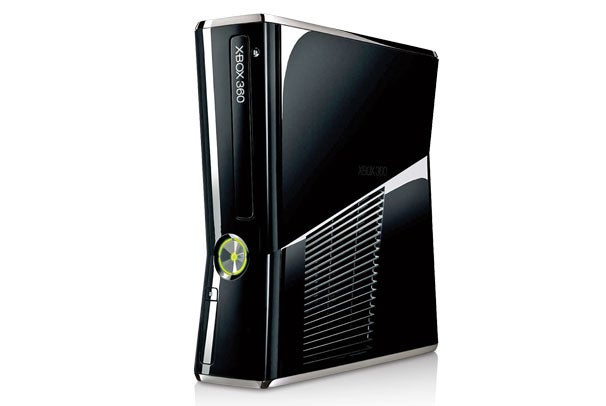 What it is: The dominant home console on the market, the Microsoft Xbox 360 has a large mix of games for everyone in the family. Once hooked up to the Internet and supplemented with a subscription to the Xbox Live online service ($60 per year for one Gold membership or $100 for a Gold Family Pack, which supports four users), the Xbox 360 becomes not only a great gaming machine but also a fantastic media console that can stream ESPN and Netflix. Add the Kinect camera, and you have a system that lets you play games without a controller.
Cost: The base console with 4GB of storage is $200; the 250GB model costs $300. A bundle with Kinect costs another $100. All versions require an HDMI cable for top high-def resolutions. New games usually cost $60.
Essential peripherals: Most new Xbox 360 family games are powered by Kinect, a motion sensor that enables you to interact with games by using gestures and body movement. By itself (if you already own an Xbox 360), it costs $150, which is not cheap, but it's a must-have for family gaming.
The bottom line: The Xbox 360 is the "does-everything" console, which is ironic considering that Sony has used that phrase as its marketing mantra for the PlayStation 3. From kids' titles to hard-core games, the Xbox 360 has something for everyone, and it receives our highest recommendation as the best gaming and entertainment-media machine for your family.
Five Great Family Games for the Xbox 360
Sesame Street: Once Upon a Monster $50 In Once Upon a Monster, you can join Cookie Monster and Elmo as you explore a world of magic and monsters, playing minigames and solving puzzles. And you don't need to be familiar with controller buttons, because this Kinect game responds to body movement. It's well suited for small children who might have trouble with a traditional controller.
Rock Band 3 About $18 (game only, used) Rock Band 3 (also available for the PS3) turns your brood into the next Partridge Family thanks to instrument-shaped controllers that allow your entire family to play the guitar, drum, and bass lines, as well as to sing along with the set list of hit songs. You'll find selections for every musical taste, with tunes of every decade from the '50s to today. Rock Band 3 can even teach you how to play a real guitar–assuming that you invest in the $150 advanced guitar controller and have the patience to follow the extremely well-designed tutorial. Note: The game itself is inexpensive, but the instrument controllers can add up to a big purchase.
Viva Piñata About $10 (used) Viva Piñata appeals to players of all ages. Young children will fall in love with the colorful, fuzzy piñata animals, and older players will enjoy the game's strategy mode, which enables them to breed new piñatas and build habitats. It's simple fun that works for everyone.
Pac-Man: Championship Edition DX 800 Microsoft Points or $10, on Xbox Live Also available for the PS3, the downloadable Pac-Man: Championship Edition DX is a simple but fun competitive version of the classic Pac-Man arcade game. Its stunning, bright, neon-colored mazes are a treat for the eyes, and online leaderboards allow you to track your progress against family members or friends.
Plants vs. Zombies $20 retail; 1200 Microsoft Points, or $15, on Xbox Live Plants vs. Zombies, a downloadable tower-defense game also available for the PS3, challenges you to use adorable bits of vegetation to hold off waves of comical undead foes. It's fun and easy to play, and it has a terrific sense of humor that makes it a perfect cooperative title.
Next page: Sony PlayStation 3
Sony PlayStation 3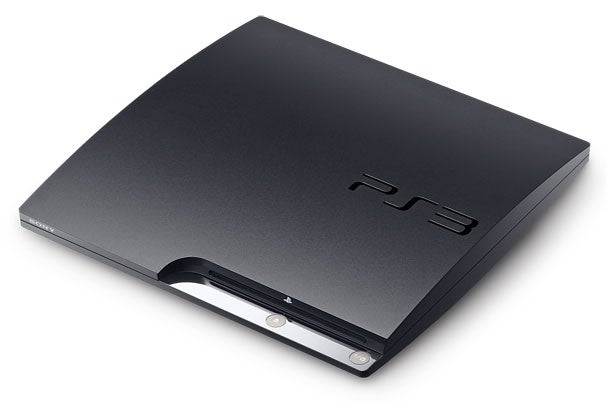 What it is: The versatile Sony PlayStation 3 can play high-def Blu-ray discs, stream movies from online services, and store downloaded movies (plus home movies, photos, and music) on its hard drive. You can connect it to the PlayStation Network and PlayStation Store, where you can rent movies as well as buy games, including classic original PlayStation titles. With its Move controller and Eye camera, the PS3 offers motion-controlled gaming, and it can even play some games in 3D on a 3DTV.
Cost: The base model has a 160GB hard drive and costs $250. The PS3 is also available in various bundles, such as a $350, 320GB Move bundle. All require an HDMI cable for top high-def resolutions. Most new games cost $60.
Essential peripherals: The PlayStation Move is Sony's attempt to add Wii-style motion controllers to the PS3, but we don't think the accessory is an essential purchase, as most Move games are poor quality.
The bottom line: The PlayStation 3 is a media master. Most of its exclusive games are suited to older players and hard-core gamers, so it isn't the best for young families. It's a superb console if you don't have small kids.
Five Great Family Games for the PlayStation 3
LittleBigPlanet 2 $40 A multiplayer run-and-jump game that offers plenty of frenetic and crazy action, LittleBigPlanet 2 can sometimes descend into pure, fun chaos. Enhancing the title's enduring appeal are its gorgeous and playful graphics, its highly endearing characters, and its impressively massive library of free, user-created, downloadable levels.
ModNation Racers $30 This cute kart-racing game is fun, but the main lure of ModNation Racers is that it enables you to make your own cars, racers, and tracks, as well as to play with the creations of others. The design tools are staggering, and if you run out of steam or need help, the game's auto-population tool can fill out your track for you.
Ratchet & Clank Future: A Crack in Time $30 Starring the fox-like Ratchet and his robotic sidekick Clank, A Crack in Time mixes frantic run-and-gun play with quirky puzzles that break up the action. It makes for a rollicking adventure. Games in this series are great for youngsters and adults alike.
Lego Star Wars: The Complete Saga $20 In The Complete Saga (also available for the Xbox 360 and the Nintendo Wii), you'll relive all six Star Wars films. Humor pervades most scenes, and although the game has combat, it's not violent. The cooperative gameplay delivers some fantastic moments as you collaborate to solve puzzles and overcome hordes of enemies, winning the day.
The Sly Collection $30 The Sly Collection gives an HD face-lift to three classics: Sly Cooper and the Thievius Raccoonus, Sly 2: Band of Thieves, and Sly 3: Honor Among Thieves. Playing as Sly, a raccoon who's the latest in a line of master thieves, you'll encounter plenty of running, jumping, puzzle-mastering, and sneaking.
Next page: Nintendo Wii
Nintendo Wii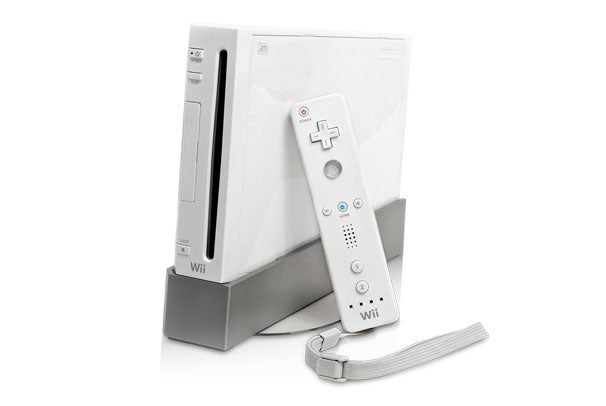 What it is: The Nintendo Wii may be on its way out (the new Wii U console is expected in 2012), but this video game system is responsible for the surge in popularity of motion-controlled gaming and casual titles. And even though it doesn't display high-definition graphics and it lacks many of the multi­media features of the more advanced Microsoft and Sony consoles, the Wii does boast a number of fine games that are especially approprate for families. The Wii also has a couple of online services–namely the WiiWare channel for various downloadable games, and the outstanding Virtual Console for downloading classic titles found on previous Nintendo systems.
Cost: The console sells for $150 and comes with the popular Mario Kart Wii title. Most new games cost $50.
Essential peripherals: You might need a few extra Wii Remote controllers if you want everyone to be able to play at the same time, but otherwise what you get in the box is perfect.
The bottom line: The Wii is very much the all-ages, family-friendly machine. It contains technology that's inferior to what's inside the Microsoft and Sony offerings, so don't expect stellar graphics and amazing sound. What you will get, however, is a lot of fun for everyone.
Five Great Family Games for the Wii
Super Mario Galaxy 2 $50 Improving on Mario's first planet-hopping adventure in outer space, Super Mario Galaxy 2 features impressive cooperative play in which a second player controls a starlike creature that can help the famous plumber collect items and attack foes. This charming game is just plain fun, and it readily makes both kids and adults smile.
Wii Sports Resort About $35 (used) Wii Sports Resort, one of the most family-friendly games available for the Wii, is very easy to play. In a tropical-island setting, players of all ages can compete in assorted activities such as bowling, archery, golf, table tennis, Frisbee (with cute dogs ready to fetch), and–our favorite–swordplay.
Rayman Raving Rabbids $20 This collection of ridiculous minigames (also available for download on Xbox Live) will have parents and kids laughing and playing together. Thanks to the built-in instructions, anyone can quickly come to grips with the challenges–most of which require just basic movement and timing skills. Rayman Raving Rabbids' bright, colorful cartoon style and its sharp sense of humor make it fun for the whole family.
Big Brain Academy: Wii Degree $40 A brain-teasing game that actually helps to sharpen your mind while you play, Big Brain Academy tests its players with puzzle-oriented challenges in categories labeled Identify, Memorize, Analyze, Compute, and Visualize. Who's the smartest person in the family? Now you can find out.
Super Smash Bros. Brawl $50 Featuring a huge cast of characters consisting of Nintendo's best-known video game personalities (plus a couple of guest stars), this lighthearted fighting game is great for families. The four-player action in Super Smash Bros. Brawl can be speedy and chaotic, but it's a lot of fun, and matches are balanced so that even novices have a chance.