The budget smartphone market's heating up, as Walmart and T-Mobile offer $30 per month, contract-free plans with "unlimited" 4G data.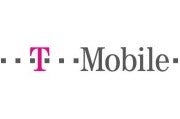 The plans also include unlimited text messaging and 100 voice minutes per month, and will become available on October 16 at Walmart stores, Walmart.com, and T-Mobile.com. Users get up to 5GB of data per month on T-Mobile's 4G HSPA+ network, and 2G speeds thereafter. Additional voice calling costs 10 cents per minute after the first 100 minutes.
When compared to Sprint's Virgin Mobile brand, the T-Mobile/Walmart offer is a better deal for people who consume lots of data. Virgin, whose plans start at $35 per month, throttles users after 2.5GB and only offers 3G speeds.
However, Virgin's plan includes 300 voice minutes, and users can tack on 900 more minutes for $10 extra per month, or get unlimited voice, text, and data for $55 per month. T-Mobile and Walmart won't offer any additional packages for voice minutes, so users will have to keep their conversations short or rely on VoIP services like Skype.
Virgin has also taken a page from postpaid carriers, offering its own flagship phone, the Motorola Triumph, for $300. Although the Triumph is inferior to high-end handsets like the Samsung Galaxy S II and Motorola Droid Bionic, it's a solid Android 2.2 phone with a 1GHz processor, a 4.1-inch display, and dual cameras.
Walmart and T-Mobile will need some decent phones of their own if they want to compete with Virgin's prepaid offerings. Unfortunately, that's the one detail the two companies are staying quiet about for now. Hopefully the competition will bring better prepaid phones to all carriers.
Follow Jared on Facebook, Twitter or Google+ for even more tech news and commentary.