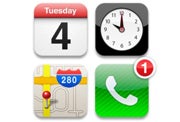 Anticipation is always high around the release of a new iPhone, and analysts expect the fifth-generation version of the device to live up to the hype and possibly break sales records.
Ticonderoga Securities' Brian White thinks the iPhone 5 could sell 1.7 million units on its first day of availability, smashing the 1.5 million unit one-day record set by the iPhone 4 release.
"We believe Apple will benefit from pent up demand and will shatter the 1.7 million iPhone 4′s sold in the first three days last year," White wrote in a letter to investors. "Additionally, the iPhone is now sold to a record number of carriers."
That's 228 carriers to be exact, 74 more than carried the iPhone 4 at its launch — and Sprint and China Mobile could soon join their ranks, which would add a mind-blowing 680 million more potential iPhone 5 owners.
Those numbers, coupled with rumors that the new iPhone will be a "world phone" that works on both GSM and CDMA networks, led Janney Capital Markets analyst Bill Choi to make an even bolder prediction this week. He believes Apple will sell 107 million iPhones in 2012.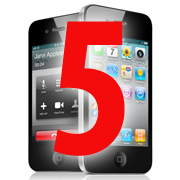 In recent years, new iPhone sales have outdone their predecessor — the iPhone 4 sold 70 percent more phones in its first three days than the iPhone 3G did — but not every iPhone launch has lived up to expectations.
The launch of the Verizon iPhone 4 failed to dazzle in the spring when hordes of AT&T users opted not to break contracts and jump ship to the CDMA carrier known for better coverage, especially in many rural areas and key markets such as San Francisco and New York. There were reports that the sales were disappointing, and Apple suppliers saw orders for the Verizon phone cut back by as much as half.
In fact, for much of the first half of 2011, it seemed like the iPhone might be on the wane and it would be Android's year, as report after report chronicled Android's growth. In late June, Google reported a half-million new Android device activations a day, and now word is that we could soon see that number hit a million. But those devices come from a number of different makers, and no single company dominates like Apple.
With 40 percent of American consumers saying they might buy a new iPhone and hundreds of millions of new potential customers in Asia, Apple just might live up to the hype… again.
Follow Eric on Twitter, and at ericmack.org. Follow PCWorld on Twitter, too.